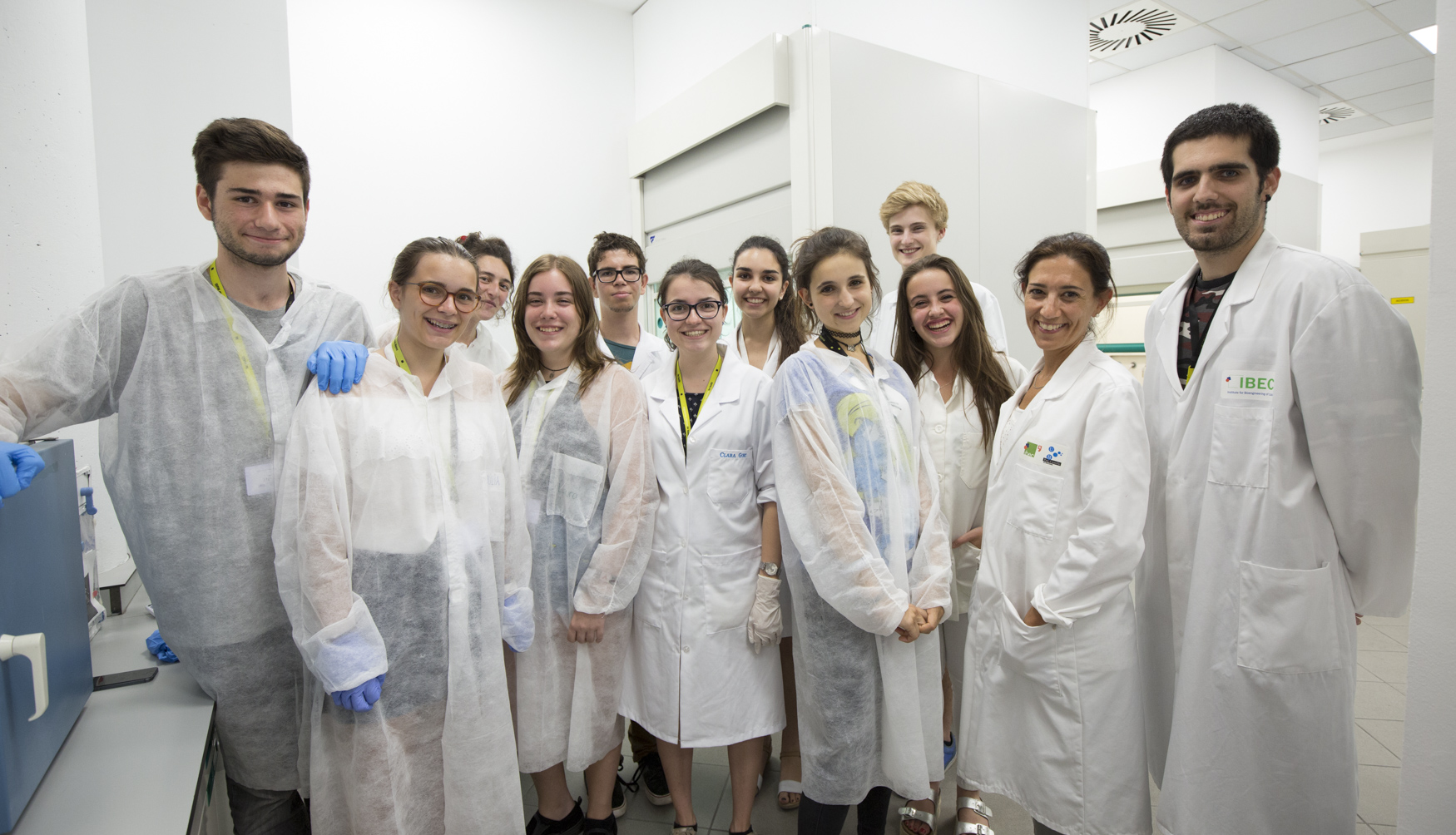 Dr. Engel, Scentific Director of Unit 5 of NANBIOSIS, participated in the Barcelona International Youth Science Challenge (BIYSC) held in Barcelona from July 11th to 22nd 2016. Ms. Elisabeth gave the lecture "Biomaterials beyond a simple template", introducing the students to the breakthrough in the medical and social  field of obtaining a synthetic biomaterial that eludes the need of cell therapy or the application of morphogens and growth factors.
The research group led by Elisabeth Engel hosted one of the projects of this programme: "Instructive Biomaterials for Regenerative Medicine" dealing with replacement or regeneration of human cells, tissues or organs, to restore or establish their normal function where ten students took a course on angiogenesis.
BIYSC is an excellence programme, directed to undergraduate students, aged between 16 and 19 years-old, all around the with the purpose of stimulating scientific talent. It is a multidisciplinary programme (which includes several areas related with NANBIOSIS, like biotechnology, nanotechnology, biochemistry…) introduced by Catalunya – La Pedrera Foundation included lectures, workshops, scientific debates, and visits to international research centres.