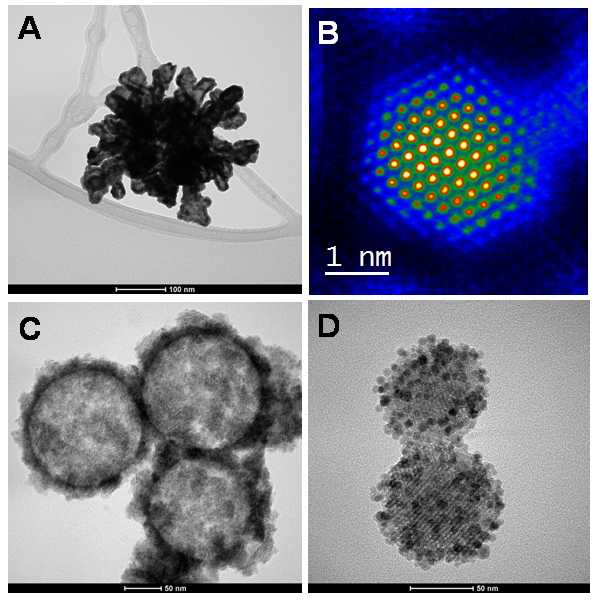 U9. Synthesis of Nanoparticles Unit
Entities: Institute of Nanoscience of Aragón (INA)
Address: R&D Building, Campus Río Ebro, Universidad de Zaragoza. C/Mariano Esquirl S/n, 50018, Zaragoza, Spain
Phone: 34 976 761000 ext. 3496

Order request
Description
This unit, integrated in the Nanostructured Films and Particles Group at the Institute of Nanoscience of Aragón (INA) coordinated by Dr. Jesús Santamaría, has as objective the synthesis of nanoparticles with applications in biomedicine. The unit provides an automated system for the synthesis of nanoparticles using laser-induced pyrolysis of chemical precursors in gas and/or aerosol phase, which enable either individual nanoparticles or biocompatible hybrid nanostructures to be produced in large quantities. In addition, this facility is able to draw on a wide range of nanoparticles fabrication technique, as well as having the necessary specialized personnel, to undertake exhaustive characterization of the microstructure, chemical composition, particles size and distribution of sizes, as well as magnetic, optical and colloidal properties and degree of biological functionality of the synthesized material.
Services
FOR THOSE SERVICES IDENTIFIED AS OUTSTANDING, AT LEAST 20% OF THEIR CAPACITY IS OPEN UNDER COMPETITIVE ACCESS. SEE ANNEX 1 OF ACCESS PROTOCOL FOR DETAILS ON % OF OPENNESS FOR EACH SERVICE
U9. Services & Rates
Equipments
In addition to this there is immediate access to advanced electron microscopies (SEM, TEM, HRTEM, UHRTEM), as well as other surface analysis and characterization equipment (XPS, XRD, FTIR, magnetic characterization). The equipment available makes this Unit unique to produce a wide variety of nanoparticles, , inorganic, polymeric, or multifunctional hybrid nanocomposites.