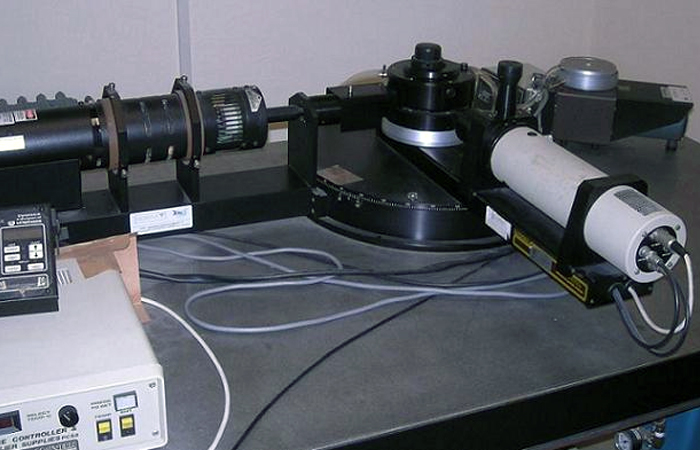 U12-E04. Malvern 4700 Spectrometer
Description:
Photon Correlation Spectrometer (PCS) that allows to measure dynamic (DLS) and static (SLS) light scattering. The radiation source is an Ar laser. The instrument is equipped with a temperature controller for measurements in the 5-90 ºC range. The software for data treatment includes CONTIN and REPES algorithms.
Applications:
Determination of particle size and shape, size distribution, etc. in colloid systems (e.g. solid dispersions, micelles, microemulsions, nano-emulsions, polymers, vesicles or liposomes) in the 2-1000 nm range. Estimation of molecular weight.