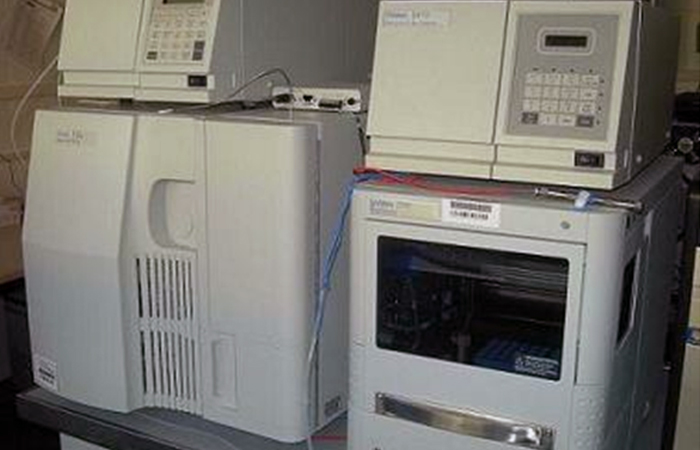 U12-E19. HPLC 1525 Series (Waters)

Description:
Waters 1500 series Chromatograph equipped with a binary gradient pump (maximum flux = 10 mL/min and maximum pressure of 6000 psi or 414 bar), UV detector model 2489 (wavelength 190-600 nm), refractometer model Waters 2410 (flux = 0.03 to 10 mL /min and internal temperature control from 30 to 50˚C) and injector model Waters 2707 (injection volume = 0-50µL).

Applications:
High Pressure Liquid Chromatography (HPLC) is an analysis technique that allows the separation of nonvolatile compounds from a mixture, such as inorganic compounds, aminoacids, peptides, proteins, lipids, sugars, drugs, petroleum derived products, synthetic polymers, etc. Qualitative and quantitative analysis are possible with HLPC.