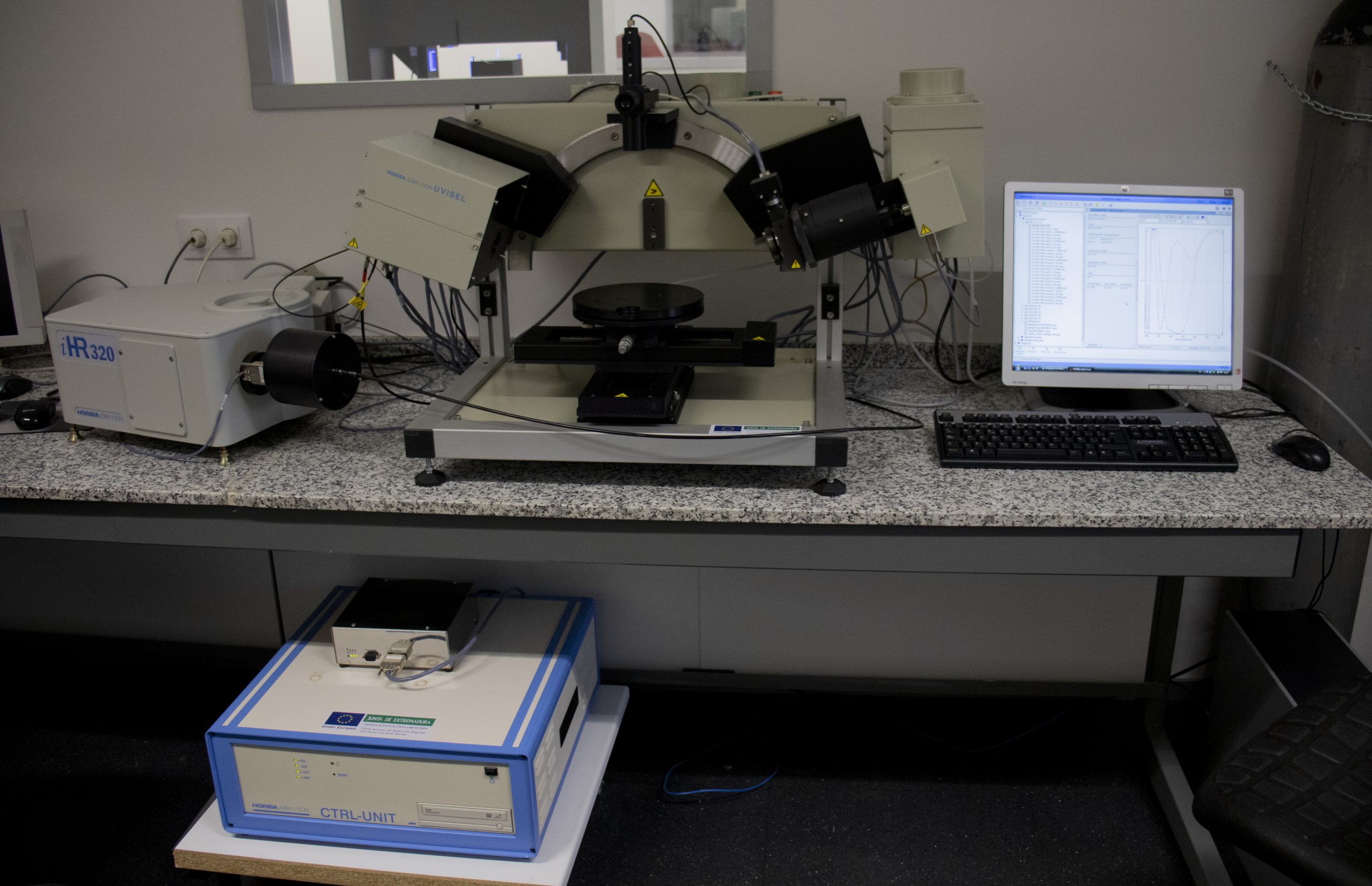 UVISEL ellipsometer (Horiba JovinYvon), range 190-2100 nm, based on phase modulation with cell for liquid media:
•• Measurement of thicknesses from 0.1 nm to 30 μm.
•• Measurement of thickness of various superimposed layers.
•• Simultaneous measurement of the proportion of various different materials present on a surface.
•• Estimation of the porosity as percentage of pores vs. deposited material.
•• Measurement of roughness of coating between 2.5 and 15 nm.