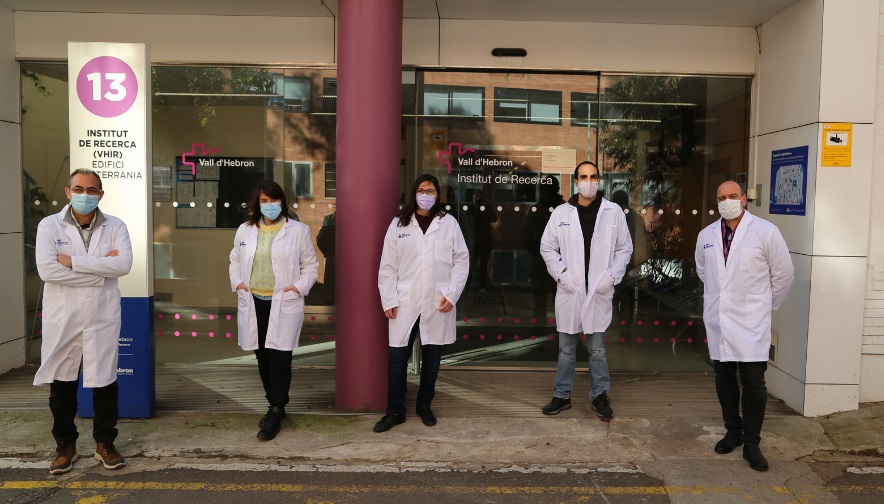 Researchers of NANBIOSIS Unit 20 In vivo Experimental Platform of CIBER-BBN and Vall d'Hebron Research Institute (VHIR) have patented a peptide that, in comparison to the current standard treatment, is much faster, internalizes much more, and does not cause any toxicity.
The membrane of a cell is an effective barrier that hinders the targeted delivery of molecules, such as therapeutic compounds. During the last years, several strategies have been developed to get the molecules into the cell interior but, in general, the methods developed still show a low efficacy and / or toxicity. "The use of therapeutic nanoconjugates such as nanomedicines facilitates the transport and delivery of drugs in target cells, but often with less efficiency than we would like," says Dr Simó Schwart Jr, head of the Scientific Director of NANBIOSIS Unit 20 and the CIBBIM-Nanomedicine group: Direction i Alliberament Farmacològic del Vall d'Hebron Research Institute (VHIR)/CIBER-BBN.
Given the need to get more drugs or proteins into cells, one of the alternatives to be able to increase the amount that enters their interior more quickly is what is known as Cell penetrating peptides or cellular internalizing peptides, small sequences of amino acids that have the ability to interact with the plasma membranes of cells and, as a result of this interaction, make it easier to internalize the cargo they carry. An example of application would be when an internalizing peptide binds to a therapeutic nanoconjugate, achieving a greater capacity for the nanoconjugate to enter the cell interior and, therefore, to release the drugs it carries into the cells.
Until now, one of the most important internalizing peptides used has been known as TAT. Now, a team of researchers led by Dr. Schwartz Jr, has discovered a sequence common to a family of peptides that significantly outperforms the TAT results and facilitates the cellular internalization of nanoconjugates in a very significant way. These peptides are derived from a membrane protein called CD300 which has a very high capacity to interact with sphingomyelin, a lipid found in all plasma membranes and also in intracellular organelles. "The peptides in our patent", explains Dr. Simó Schwartz Jr, "are derived from an extracellular part of CD300, which has a high capacity to bind sphingomyelin. Compared to the current standard treatment, TAT, CD300f7 is much faster, internalizes much more, and does not cause any toxicity. The use of these peptides in nanomedicine therefore facilitates and increases the internalization process of all the cargo they carry. This means that we are able to introduce drugs into cells in less time and in greater quantities ". The results of this discovery not only allow for faster internalization within the cell, but also open the door to designing much more effective therapeutic nanoconjugates.
Souce of information: VHIR news