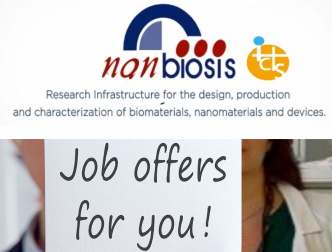 Abril 12, 2021
The University of the Basque Country (UPV / EHU) has opened a senior leading researcher position to join a center for regenerative medicine and tissue engineering.
The person will work with the NanoBioCellGroup – (NANBIOSIS Unit 10 Drug Formulation).
Candidates should provide:
A cover letter.
A research statement outlining the research vision, motivation, and a description of the proposed research to be developed. The statement should explain how the work will fit within the mission of the Joint Research Lab on Advanced Pharma Development initiative and include a brief summary of previous research experiences. Maximum length 2 pages.
Curriculum Vitae. Maximum length 5 pages.
Names and contact information of at least three references.
Applications from women are especially welcome.
Deadline: 30th of June
More information: here or, please contact joseluis.pedraz@ehu.eus
_____________________________________________________________________________
Abril 1, 2021
The Institute for Advanced Chemistry of Catalonia (IQAC-CSIC) is looking for a posdoctoral researcher to develop a plasmonic immunosensor for the determination of sexual hormones for fertility clinics.
The person will work with the Nanobiotechnology for Diagnostics group (Nb4D) – (NANBIOSIS Unit 2 CABS).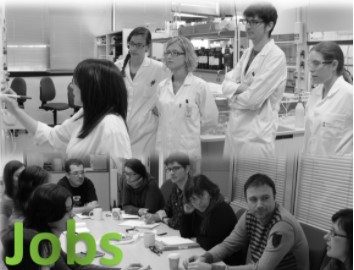 Candidates must have a PhD in Biotechnology/Nanotechnology or related and a professional experience in development of biosensors and functionalization of gold nanoparticles. Hands-on experience with antigen-antibody techniques will be valuable.
Those interested may email their CV and motivation letter to Dr. Juan Pablo Salvador at jpablo.salvador@iqac.csic.es, adding "Doctoral Formation Contracts" to the email subject.
Deadline: 11th of April
More information in this PDF