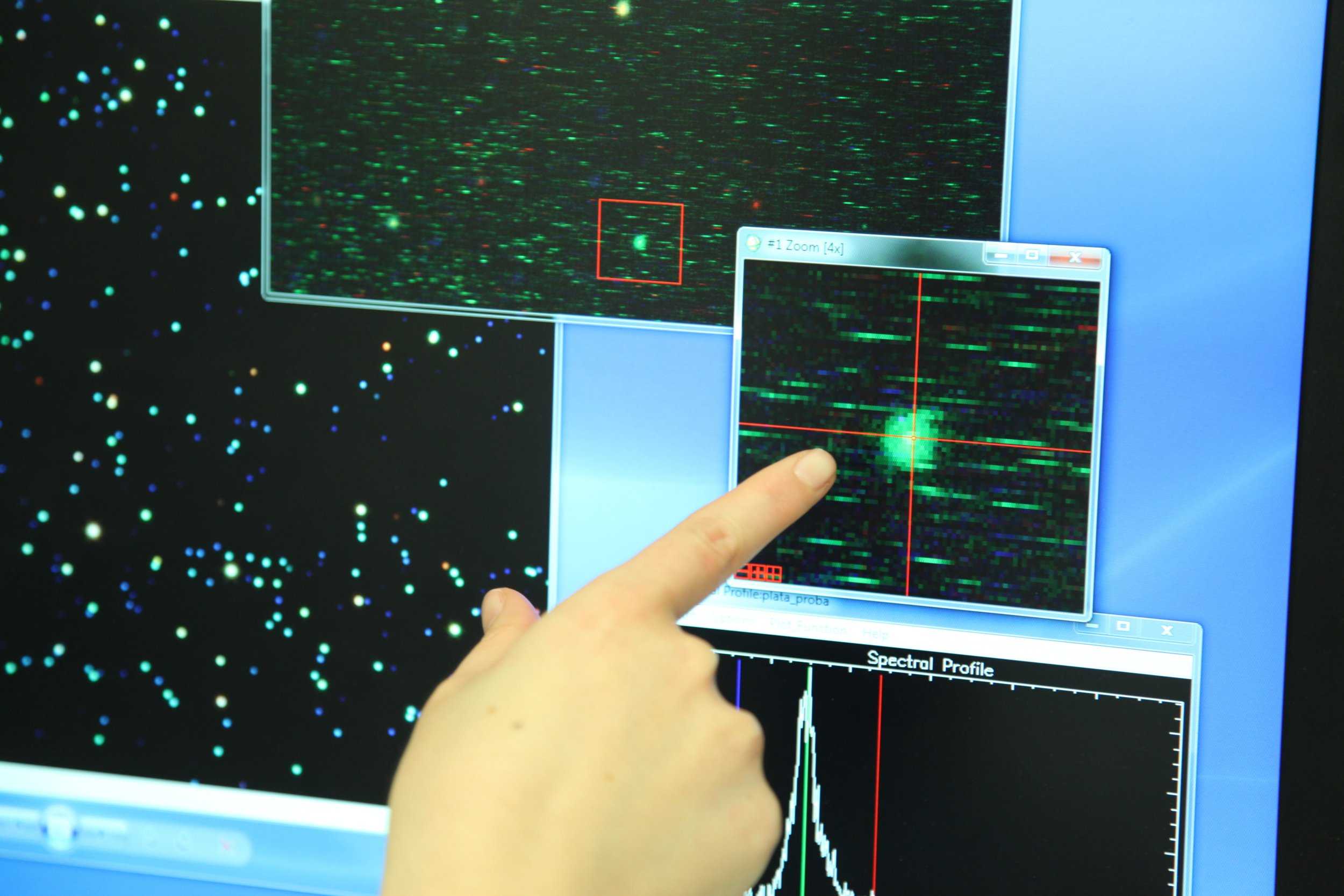 U12. Nanostructured liquid characterization unit
Scientific Director: Prof. Carlos Rodríguez cranqb@cid.csic.es
Scientific Coordinator: Jordi Esquena jemqci@iqac.csic.es
Entities: Colloid and Interfacial Chemistry Group (QCI) at the Institute of Advanced Chemistry of Catalonia (IQAC) & Consejo Superior de Investigaciones Científicas (CSIC)
Address: Jordi Girona, 18-26, 088034, Barcelona, Spain
Phone: +34 934 006 159
Web: QCI – IQAC- CSIC
Description
The unit is located at the Institute of Advanced Chemistry of Catalonia (IQAC-CSIC), in Barcelona and it is coordinated by the Colloidal and Interfacial Chemistry Group, led by Dr. Carlos Rodríguez. The unit is focused on the characterization of nanostructures in liquids and liquid/liquid interfaces, such as micelles, liposomes, micro- and nano-emulsions, and nanoparticles. The unit features state-of-the-art instrumentation for the determination of various parameters such as size distribution and zeta potential (surface charge), critical micelle concentration (CMC), solubilization capacity, osmolarity, surface and interfacial tension, wettability, refractive index, turbidity, colloidal stability, density, viscosity and other rheological parameters (shear and elastic moduli, critical yield stress, etc.)

The Unit 12 has implemented and mantein the ISO9001 certification forstandard quality control system.

IQNet ISO 9001:2015 Certification 

AENOR ISO 9001:2015 Certification 
Services
FOR THOSE SERVICES IDENTIFIED AS OUTSTANDING, AT LEAST 20% OF THEIR CAPACITY IS OPEN UNDER COMPETITIVE ACCESS. SEE ANNEX 1 OF ACCESS PROTOCOL FOR DETAILS ON % OF OPENNESS FOR EACH SERVICE

U12. Services & Rates
Active projects
| | | Title | Fundin: Organism | Call: Funding source | Role |
| --- | --- | --- | --- | --- | --- |
| SAF2017-90810-REDI | | Strategic Promotion and coordinated management of Nanbiosis: Pronanbiosis II | Agencia Estatal de Investigación (AEI) | Acciones de dinamización «REDES DE EXCELENCIA» -ICTS 2017 | Partner |
| PICCOLO-732111 | | Multimodal highly-sensitive PhotonICs endoscope for improve in vivo COLOn Cancer diagnosis and clinical decision support | European Commission-H2020 | H2020-ICT-2016-1 | Partner |
| 0624_2IQBIONEURO_6_E | | Promotion of an R&I network in biological chemistry for the diagnosis and treatment of neurological diseases | European Union Interreg : European Territorial Co-operation | POCTEP Interreg España-Portugal | Partner |
Other projects
| Ref | Title | Funding Organism | Unit Role |
| --- | --- | --- | --- |
| CTQ2014-52687-C3-1-P | Design and applications of new biocompatible micro / nanogels obtained by advanced condensation methods (MICRONANOGELES) | MINECO | Participant |
| 2014SGR1655 | Grants for consolidated Research Groups of Catalonia | Generalitat de Catalunya | Participant |
| FP7-PEOPLE-2013-ITN - 606713 | Biopolymer Based FOOd Delivery Systems (BIBAFOODS) | Unión Europea | Participant |
| Plan de Actuación 2015 | Agreement of ACC1Ó with the UAB, the PRUAB, the CSIC and the CVC for the promotion of the technological transfer | Generalitat de Catalunya | Participant |
| TECSPR14-2-0033 | Theranostic Magnetic Nanoparticles For Cancer Diagnosis and Treatment: Magnetic Properties and Controlled Release of Anticancer Drugs (TheraMagNano) | Unión Europea | Participant |
| TECSPR14-2-0044 | Novel antimicrobial hydrogels for contact lenses (HYDROLENSES) | Unión Europea | Participant |
| Acción COST CM1101 | Joint Meeting of WG 3 and WG 4. Workshop "Nano-biocolloidal materials and non-equilibrium self-assembly" | Unión europea | Participant |
| Ref.: 308810 076/2015 | DEVELOPMENT OF INNOVATIVE FORMULATIONS FOR THE DELIVERY OF ACTIVITIES INTO THE SKIN (ES) | ALMIRALL | Participant |
Publications
2016
Fornaguera C., Caldero G., Solans C.. Electrolytes as a tuning parameter to control nano-emulsion and nanoparticle size. RSC Advances. 2016;6(63):58203-58211.
Caldero G., Montes R., Llinas M., Garcia-Celma M.J., Porras M., Solans C.. Studies on the formation of polymeric nano-emulsions obtained via low-energy emulsification and their use as templates for drug delivery nanoparticle dispersions. Colloids and Surfaces B: Biointerfaces. 2016;145:922-931.
Fornaguera C., Feiner-Gracia N., Caldero G., Garcia-Celma M.J., Solans C.. PLGA nanoparticles from nano-emulsion templating as imaging agents: Versatile technology to obtain nanoparticles loaded with fluorescent dyes. Colloids and Surfaces B: Biointerfaces. 2016;147:201-209.
Magana J.R., Kolen'Ko Y.V., Deepak F.L., Solans C., Shrestha R.G., Hill J.P. et al. From Chromonic Self-Assembly to Hollow Carbon Nanofibers: Efficient Materials in Supercapacitor and Vapor-Sensing Applications. ACS Applied Materials and Interfaces. 2016;8(45):31231-31238.
Perez-Carrillo L.A., Vilchez S., Mosa J., Aparicio M., Castro Y., Duran A. et al. Synthesis and properties of TiO2-P2O5 and SiO2-TiO2-P2O5 porous hybrids obtained by templating in highly concentrated emulsions. Ceramics International. 2016;42(16):18965-18973.