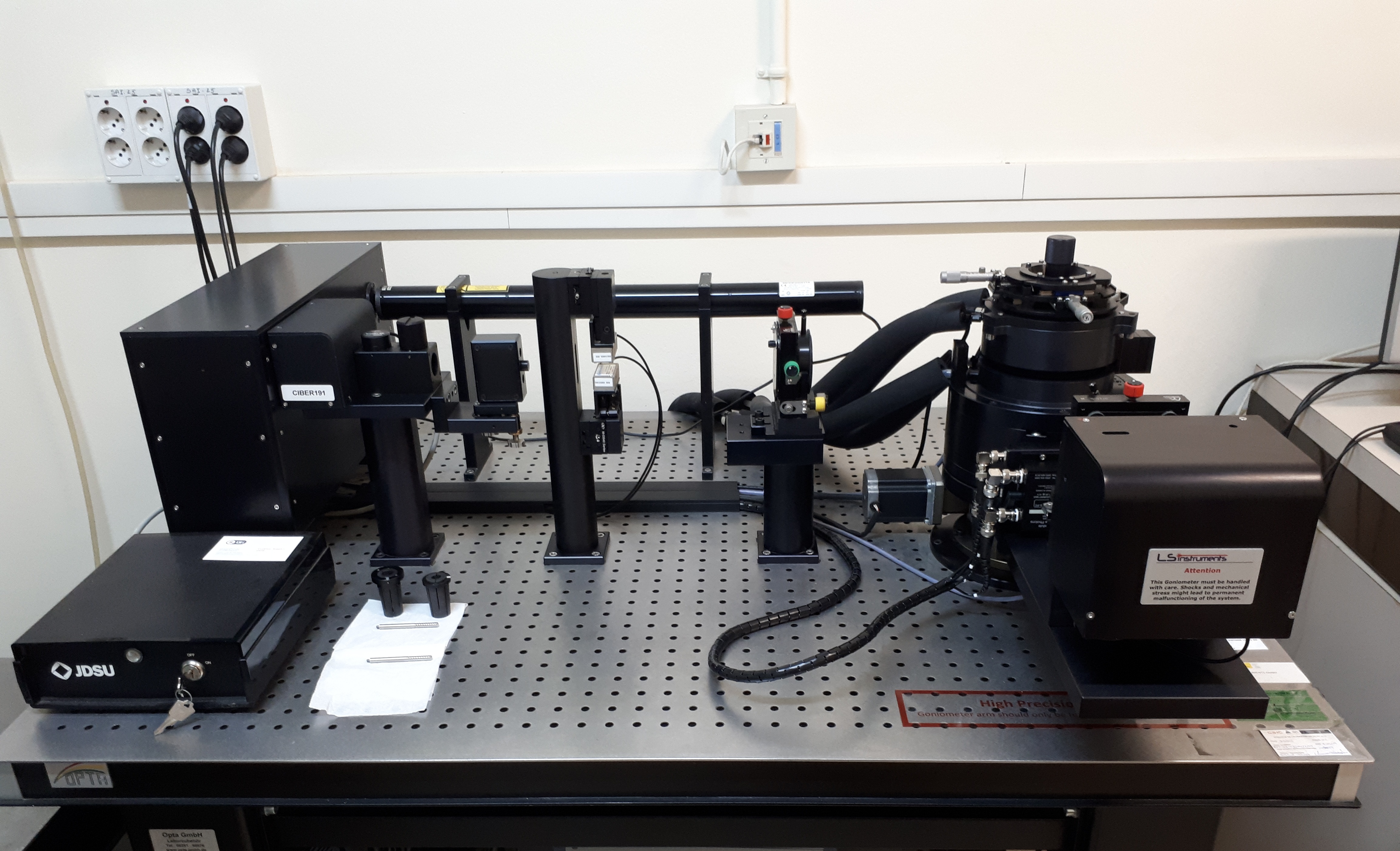 U12-E01. 3D cross-correlation dynamic light scattering (DLS) spectrometer
3D cross-correlation DLS Spectrometer for static and dynamic light scattering (SLS and DLS ) (LS Instruments). for determination of particle size and morphology.
The equipment has also been upgraded with a new goniometer and last generation laser detectors and beam splitters that allow to extend the scattering angle detection range to 10-150 degrees, and enables measurements in shorter scattering lengths for highly turbid and/or concentrated samples. Non-ergodic samples (e.g. gels) can also be measured with the new configuration.