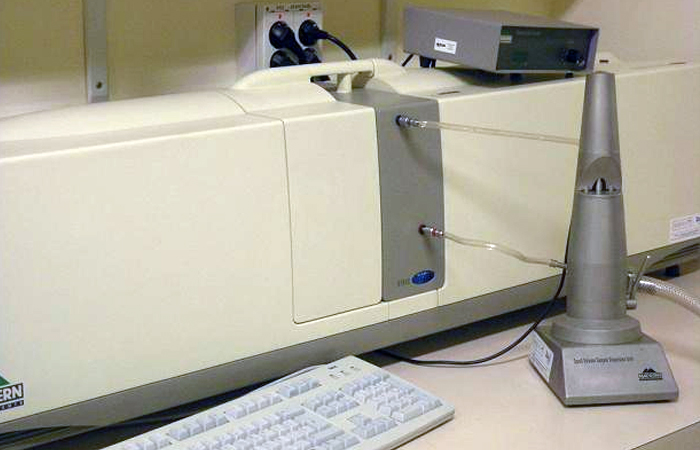 U12-E05. Mastersizer 2000 Light Diffractometer
Description:
Instrument Mastersizer 2000 that measures by means of laser diffraction the size and distribution of particles or droplets in suspension. It is equipped with a liquid dispersing unit for small volume (Hydro 2000G) to measure emulsions, dispersions, etc. and a solid dispersion unit (Scirocco) to analyse dried powders. It is equipped with a software (windows operated) for the data processing to obtain the characteristic size (droplet, particle) and its distribution.
Applications:
Determination of the droplet/particle diameter for emulsions, suspensions and solid samples (powder) in the range of 100 nm – 2000 mm. The results are expressed in standard percentiles D(v,0.1), D(v0.5), D(v0.9), mean volume diameter (D[4,3]), mean surface diameter (Sauter mean diameter, D[3,2]), specific surface area (SSA), etc.