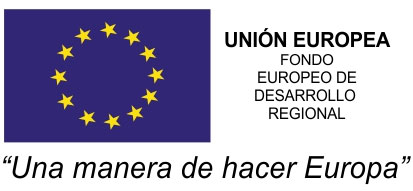 Upgrade of the Aixtron Black Magic Pro 4-inch System for the growth of graphene
ICP-CVD Black Magic, AIXTRON was initially designed for carbon nanotube growth and needed and upgrade for graphene growth on copper foils. This upgrade consisted in the purge of the vacuum pump system as well as all the tubes for the gas connections. The electrical transformer of the equipment has also been updated to the new requirements: increase of the maximum processing temperature above 1000ºC and fine control of the flow of the different gases.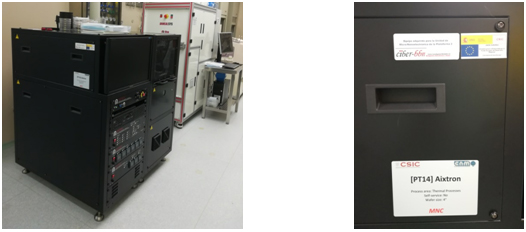 ICP-CVD Black Magic, AIXTRON, located in the clean room facilities of the Microelectronics Institute of Barcelona.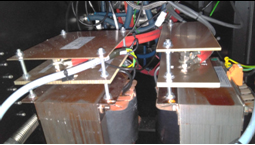 Electricaltransformer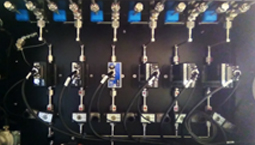 Gas Panel
Optimized graphene growth protocols.
Devices manufactured at the CNM for use by different national and European research groups.
Based on graphene transistors for neuro arrays and biosensors.
Participation in European projects CORE2 CORE3 and Braincom
European Commission. SGA-FET-GRAPHENE-2019, Project ID: 881603
European Commission. H2020-FETFLAGSHIP, Project ID: 785219
European Commission. H2020-EU.1.2.2. – FET Proactive
Participation in regional project RIS3CAt
Articles to highlight: High-resolution mapping of infraslow cortical brain activity enabled by graphene microtransistors Nature Materials 18 (2019) 280-288