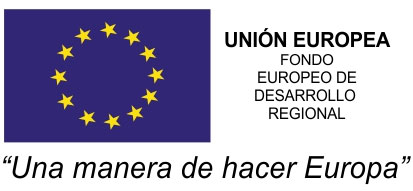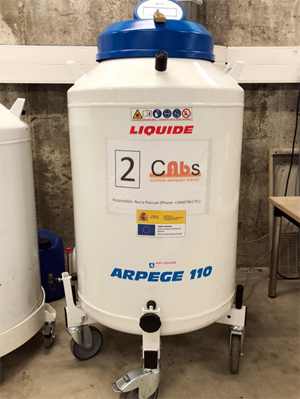 Nitrogen Tank Cryomemo(Cryopal)
The Cryomemo device is an electronic kit consisting of level and temperature indicators, and acontrol and configuration interface.
It is used to control and regulate the nitrogen levels and temperature of cryogenic tanks (GT 40, Asperge, Espace and RCB) using sernsorand solenoid valves that control nitrogen intake andblowdown. It is also used to manage alarms.

The Cryomemodevice is composed of several subunits controlled by a specific in-built software program:
1- A display unit
2- A control unit
3- A power supply unit
4- Temperature and level sensors
5- Power cable
The following functions are managed by the device:
Automatic level regulation of cryogenic liquid in the container via a relay (dry contactoutput) on a solenoid valve that supplies liquid nitrogen.

The Cryomemodevice offers two regulation levels:
Level regulation (when a level threshold is exceeded)
Temperature regulation (when a
Measurements:
Of liquid nitrogen levels by a capacitive level sensor and displaying the amount of liquid available.
Of temperature, by two electronic temperature sensors and a display.
Saves data for 40 days (when a temperature threshold is exceeded)
Safety:
By monitoring the temperature at a given area in the container.
By monitoring the tank filling safety if the liquid nitrogen level regulation system fails.
During blowdown, vents out vaporised gas in the container'upstream piping.
By generating alarm signals (visual, audible and relay contact).
Measurement display (level, temperature) and settings on a dedicated display unit.
Information transmission by Ethernet network, 4-20 mA or RS 485 outputs. The system is controlled by a specific integrated program that acquires and displays the nitrogen (gas or liquid) level and temperature in the monitored tank. The Web Server application is used to access the Control System's configuration data and measurements via an http connection, in point to point mode. These values can be viewed and modified using an Internet Explorer web browser on a PC, as this is linked to the Control System by an Ethernet cable. An unspecified number of Control Systems connected to an Ethernet network can thus be monitored from one or more PCs.