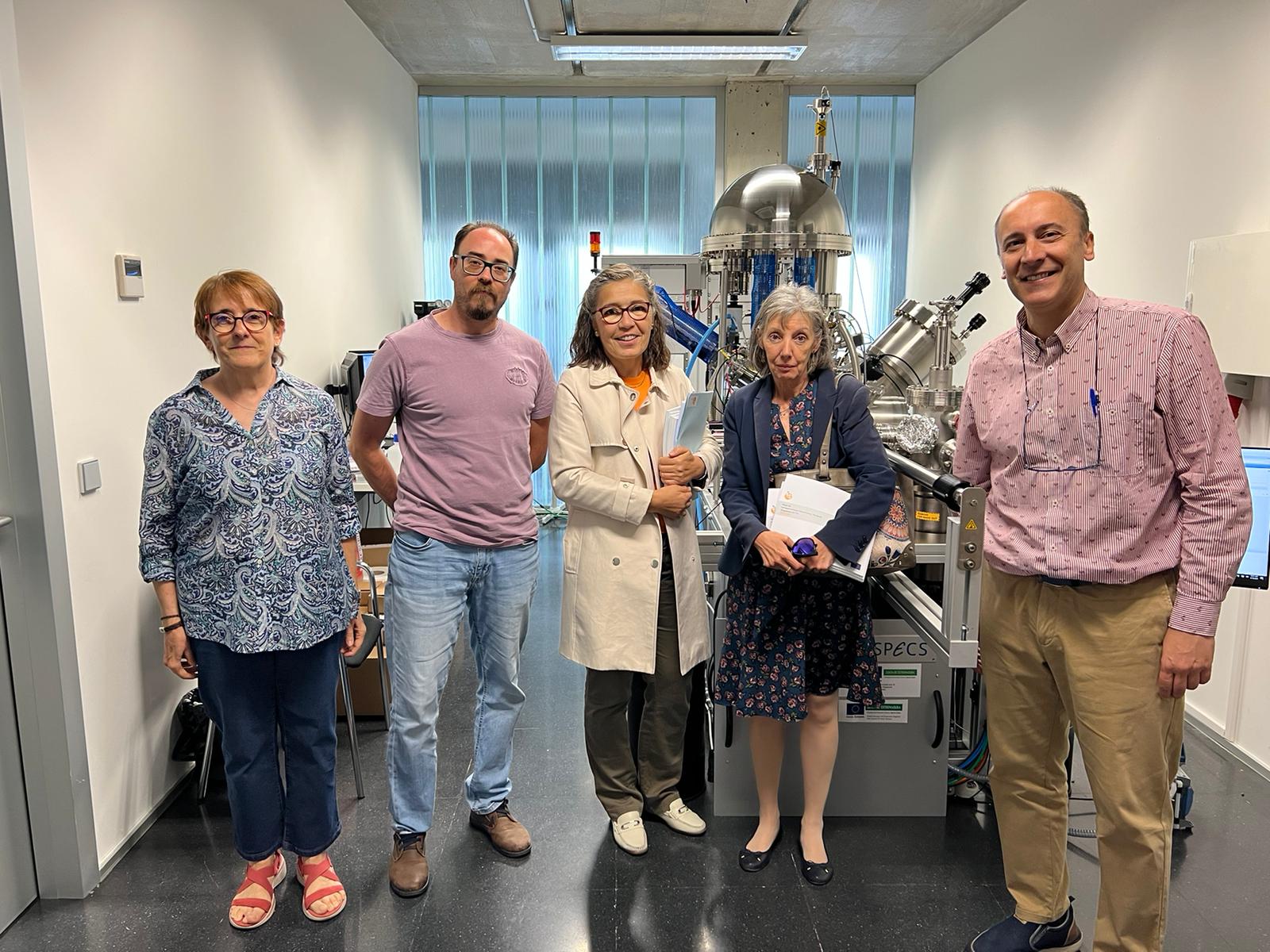 On May 16 representatives of the General Subdirectorate of Large Scientific-Technical Facilities of the Ministry of Science and Innovation visited unit 16 of NANBIOSIS (created by Centro de Investigación Biomédica en Red -CIBER-, and the University of Extermadura).
Mrs. Beatriz Albella Rodríguez and Mrs. María Jesús Marcos Crespo, got to know first-hand the facilities of unit 16 of the CTS NANBIOSIS of "Surface Characterization and Calorimetry" .
The visit was guided by the Scientific Director of Unit 16 of NANBIOSIS, Maria Luisa González Martín, and by Mr. Javier de Francisco Morcillo, Director of the Secretariat for Scientific Infrastructure and Technological Development Vice President for Research and Transfer of the University of Extremadura
The reason for the visit was to receive information on the use of European Regional Development Funds that have served to improve the infrastructures of the Spanish Map of Singular Scientific-Technical Infrastructures (ICTS, in Spanish) to support scientific research.
During the last years, this unit 16 of NANBIOSIS ICTS has enlarged its capacities through the project FICTS1420-14-09, an investment of 1.3 million euros, co-financed with FEDER funds, the Ministry of Science and Innovation, and Junta de Extremadura, Regional Ministry of Economy, Science and Digital Agency.
This Unit 16, located in Badajoz, offers the performance of tasks of physical-chemical characterization of surfaces using techniques such as ellipsometry, calorimetry, X-ray photoelectronic spectroscopy (XPS), and detection of secondary ions by means of mass spectrometry by time of flight (Tof-SIMS).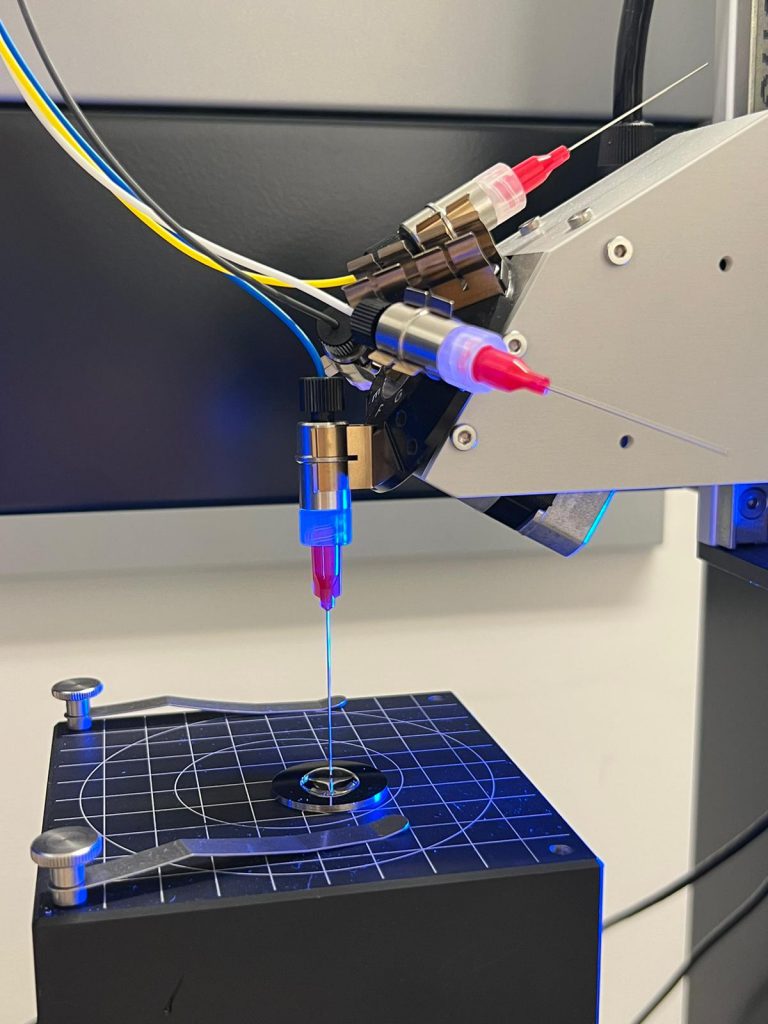 Related News