The Nanomed Conection of the Spanish Research Council (CSIC) and the Networking Biomedical Research Center in Bioengineering, Biomaterials and Nanomedicine (CIBER-BBN), together with its singular infrastructure NANBIOSIS, have organised a Forum on Nanomedicine Research during the days 30 of June and 1st of July to be held at the Institute of Advanced Chemistry of Catalonia (IQAC-CSIC) in Barcelona. The event will be also transmitted on-line previous registration.
This is the first meeting gathering together scientists from CIBER-BBN and its ICTS NANBIOSIS and from the CSIC' Nanomed Conection with a shared interest in Nanomedicine.
This two days meeting will allow researchers to present their works in progress, share their scientific concerns and needs and discuss the impact of nanomedicine in the emerging fields of drug delivery, diagnosis and therapy.
The programe, available in the web of the forum includes these sessions:
Nanobiotechnological solutions for diagnosis and therapy
Drug delivery nanosystems
Applications for oncology (I and II)
Nanomedicine & other frontier applications
Attendance to the Forum (in person / or online) is free prior registration in the web of the forum (following this link):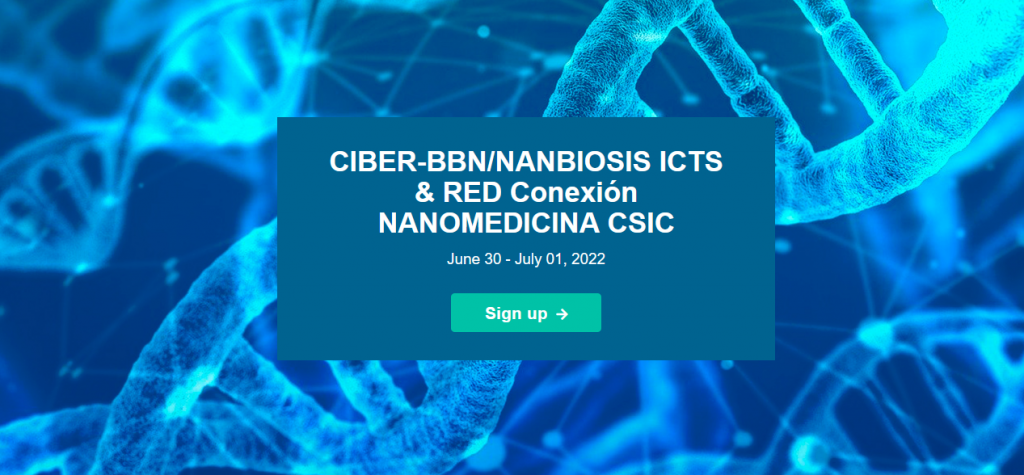 Registration will remain open until June 26.
We hope to see you there!