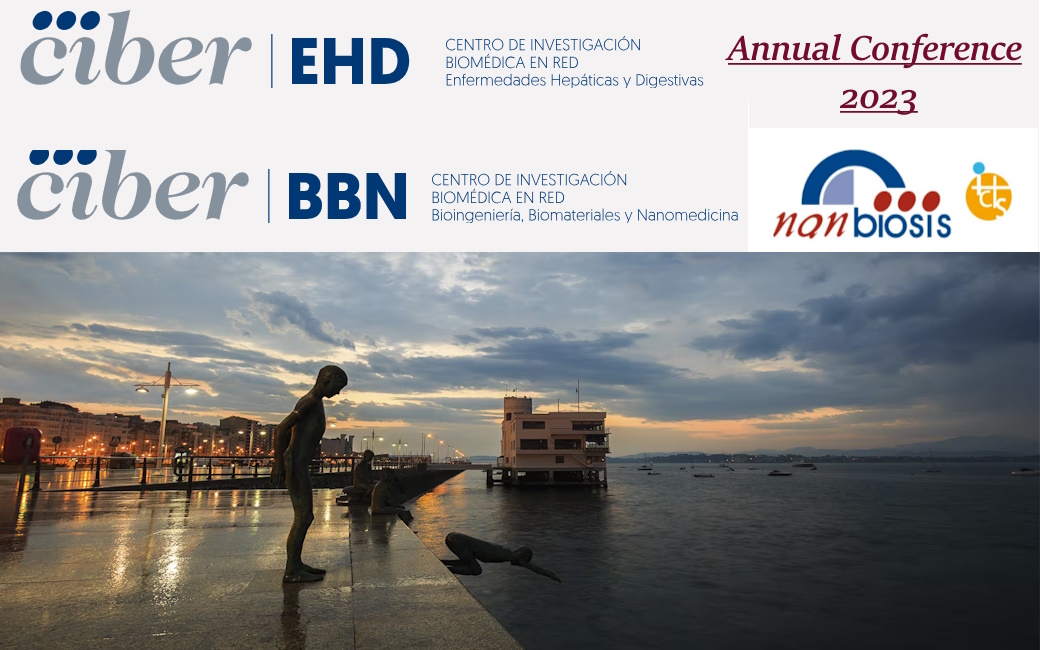 CIBER-BBN´s Annual Conference has been scheduled for November 6-8, 2023
This year, in the framework of a CIBER program to stimulate collaborations between clinical and technological groups, the conference will be organized in cooperation with a CIBER clinical area, CIBER-EHD: Hepatic and Digestive diseases. (An internal call of collaborative projects BBN-EHD will be open by). The scheme of the event will be slightly different from previous editions:
On Monday 6 the scientific sessions will be common for EHD and BBN, with appealing contents for the mixed audience.
On Tuesday 7 EHD and BBN sessions will be specific for each area in separate rooms (with common coffee break).
The anual session dedicated to NANBIOSIS is scheduled for the afternoon of the Tuesday 7th,

After this session we will cellebrate

the annual meeting of the NANBIOSIS coordination Committee and the Scientific and Technical Advisory Board of NANBIOSIS.
We will come back with further details. Book the dates!