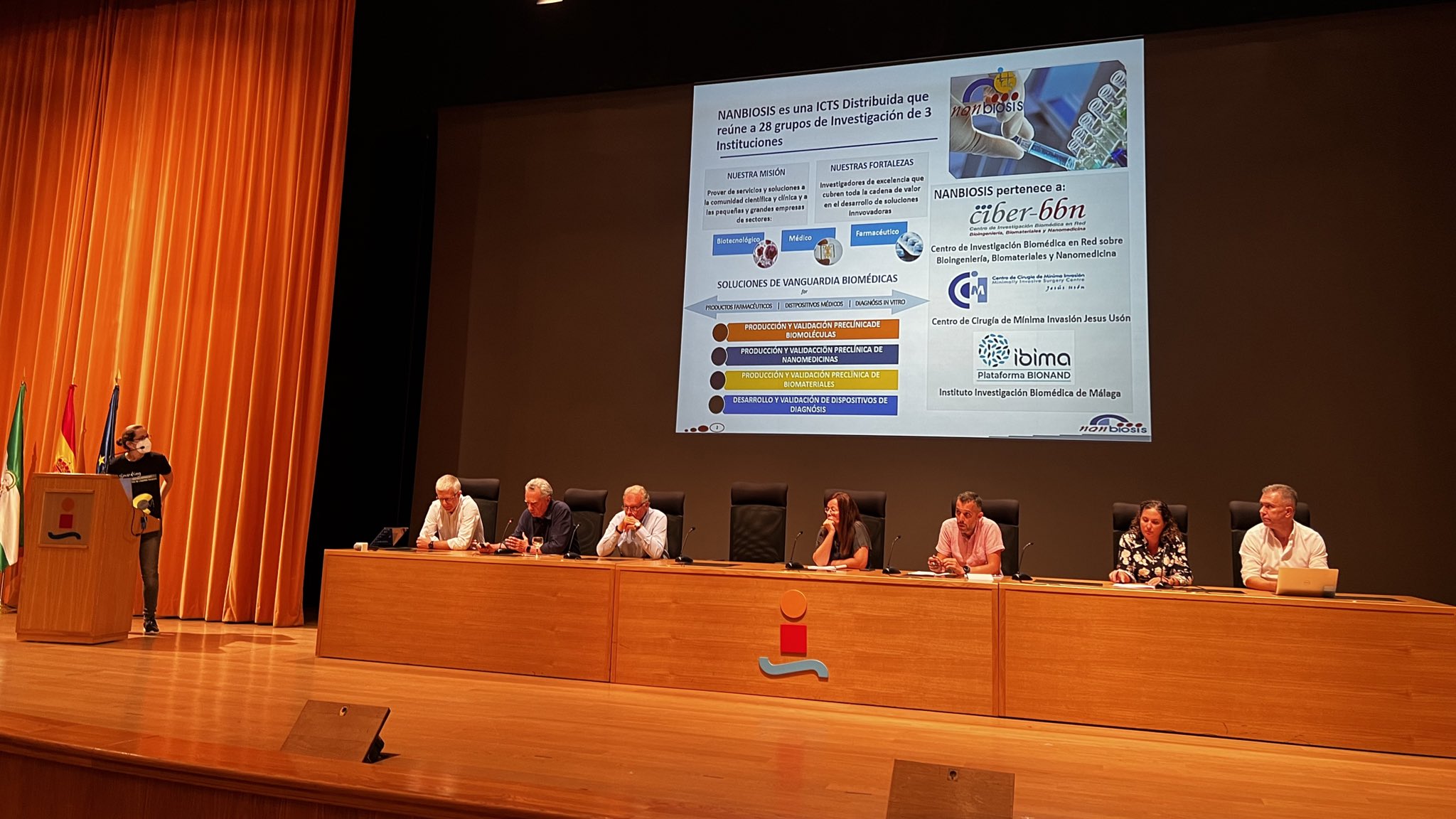 On September 7, the annual meeting of the directors of the 29 Singular Scientific and Technical Infrastructures (ICTS) of Spain took place in Seville.
The event was organized in five round tables:
Table 1 Development of in-house technology in ICTs and its transfer
Table 2 ICTS response to crisis situations: the COVID19 pandemic and the La Palma volcano eruption
Table 3 Digital Continuum: data management and processing in ICTS
Table 4 Provision of shared ICT Services: connectivity and cybersecurity, implementation of open science in the cloud
Table 5 Stimulation of scientific vocations and social interest in ICTS
Table 6 National and international cooperation between ICTS
The Scientific Director of NANBIOSIS, Jaume Veciana, spoke at Table 5 dedicated to "Stimulation of scientific vocations and social interest in Unique Science and Technology Infrastructures (ICTS)" in which also participated the ICTS Center for Pulsed Lasers, the Astronomical Center Hispanic in Andalusia (CAHA), the National Center for Research on Human Evolution (CENIEH), the Spanish Institute of Oceanography (IEO), the Great Telescope of the CANARY ISLANDS and the Spanish Supercomputing Network (RES).
The meeting was attended by the Minister of Science and Innovation, Diana Morant, who recalled that she remembered that the 29 ICTS contribute to providing solutions from science to present and future challenges and, in addition, are a lever of opportunities throughout the Spanish territory. In total, more than 2,300 people work in these facilities, which have an annual budget of more than 250 million euros.
The minister also highlighted that the reform of the Science, Technology and Innovation Law of September 5, 2022, regulates the for the first time. ICTS Map