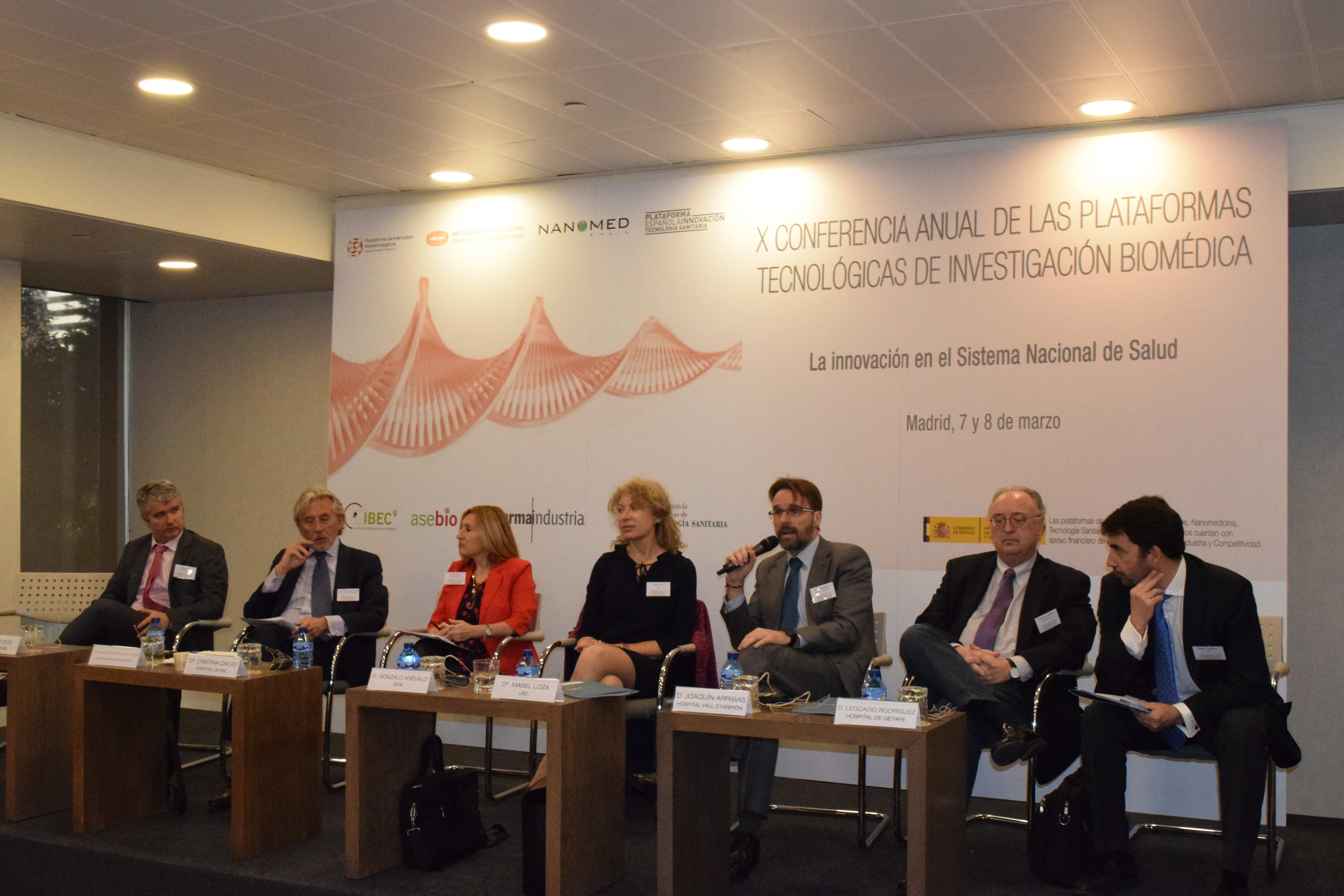 On March 8, 2017, the 10th Annual Conference of Technological Platforms of Biomedical Research took place in Madrid on the theme Innovative Medicines, Nanomedicine, Health-care Technologies and Biotechnology Markets.
Jesús Izco, Coordinator of NANBIOSIS, participated in the round table on New Public-Private Cooperation networks, together with the Scientific Directors of the recently created CIBER Areas of Fragility and Aging, Oncology and Cardiovascular Diseases, as well with as the coordinators of the Networks of Clinical Essays and the network of Discovery of Drugs.
The coordinator of NANBIOSIS explained the opportunities that the ICTS offers as a Network of Excellence for Research and Biomedical Innovation, especially in the fields of nanomedicine and biomaterials and gave examples of private-public collaboration in competitive calls (INNPACTOP, Challenges and H2020) in which NANBIOSIS has participated. Finally, Jesús Izco outlined the ICTS strategy to improve cooperation with companies and spoke about the design of the new Nanomedicine Cascade Characterization, among others services, in which NANBIOSIS is working on.