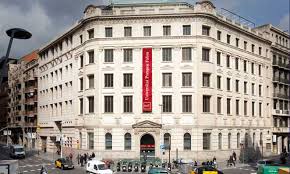 ICTS Nanbiosis, together with Nanomed Spain has organized a forum with companies on NANOMEDICINE APPLICATIONS IN DRUG DELIVERY AND TARGETING that will take place next June 21 in Barcelona (Barcelona School of Management, Universitat Pompeu Fabra – C / Balmes, 132-134)
The forum will be presented through 2 sessions:
1- Short interventions of the latest advances and developments in the research lines developed by the groups and NANBIOSIS Units and description of the needs and demands of the industry in that area.
2- Bilateral meetings of about 15 minute company-group / NANBIOSIS Unit to identify possible collaborations.
The event will include the participation of the CDTI that will present the CDTI Financing Instruments for the use of Singular Scientific Technical Facilities and public-private collaboration
Registration is free and will be by order of registration until the capacity is exhausted.