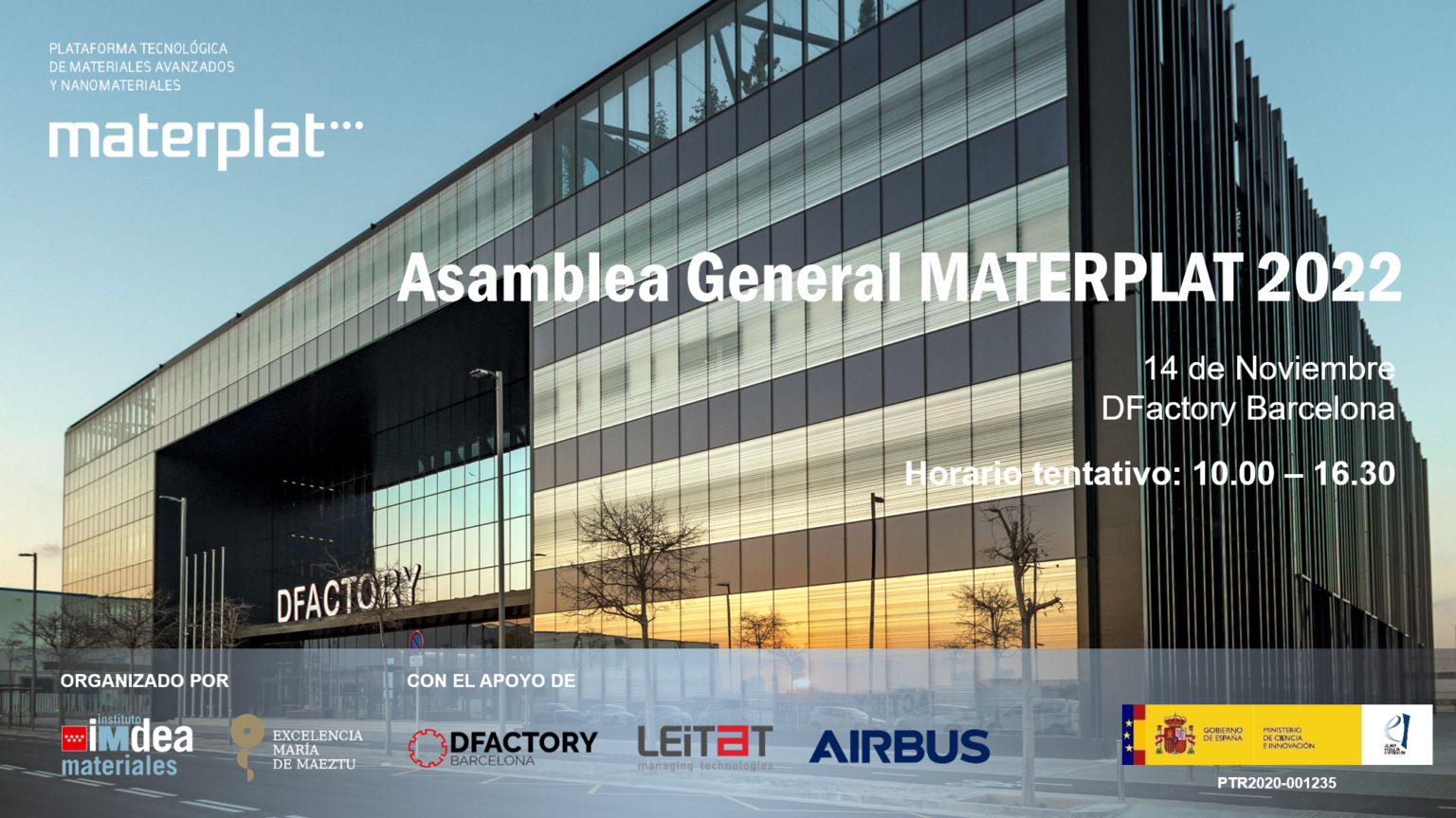 Today, the MATERPLAT 2022 General Assembly has taken place at the DFactory Barcelona facilities, in collaboration with Leitat and Airbus. For the first time since the start of the pandemic, the event has been held again 100% face-to-face.
The MATERPLAT Technical Secretariat has presented the activities carried out during this period of the platform (2021 and 2022) and the guidelines that MATERPLAT will follow in the next period 2023-2024.
In addition, Amaya Igartua (EUMAT) has presented the new 2030 Materials Roadmap, developed throughout 2022, coordinated by EUMAT, EMIRI, SUSCHEM Europe and MANUFUTURE, in which NANBIOSIS will continue to participate through its Coordinator, in the direcction of the Health Innovation Group.
David Domingo (Mobile World Capital Barcelona Foundation) has presented the Puzzle X Ventures initiative, the first venture builder dedicated to creating real solutions in the industry based on frontier materials from universities and research centers, which will be held at Fira Barcelona between on November 15 and 17 in parallel to the Smart City Expo World Congress.
PUZZLE X is the world's first frontier technology and materials center in Barcelona, as well as the first place of collision of ideas, innovation and solutions for cutting-edge technology of materials towards the United Nations Sustainable Development Goals (SDGs) .
Puzzle X , in collaboration with the Materials Research Society (MRS), have organized a poster contest for PhD students and postdocs. The authors of the three best posters will be awarded the title of "Future Leaders" by MRS in 2023 : https://www.puzzlex.io/2022/future-leader-poster-session