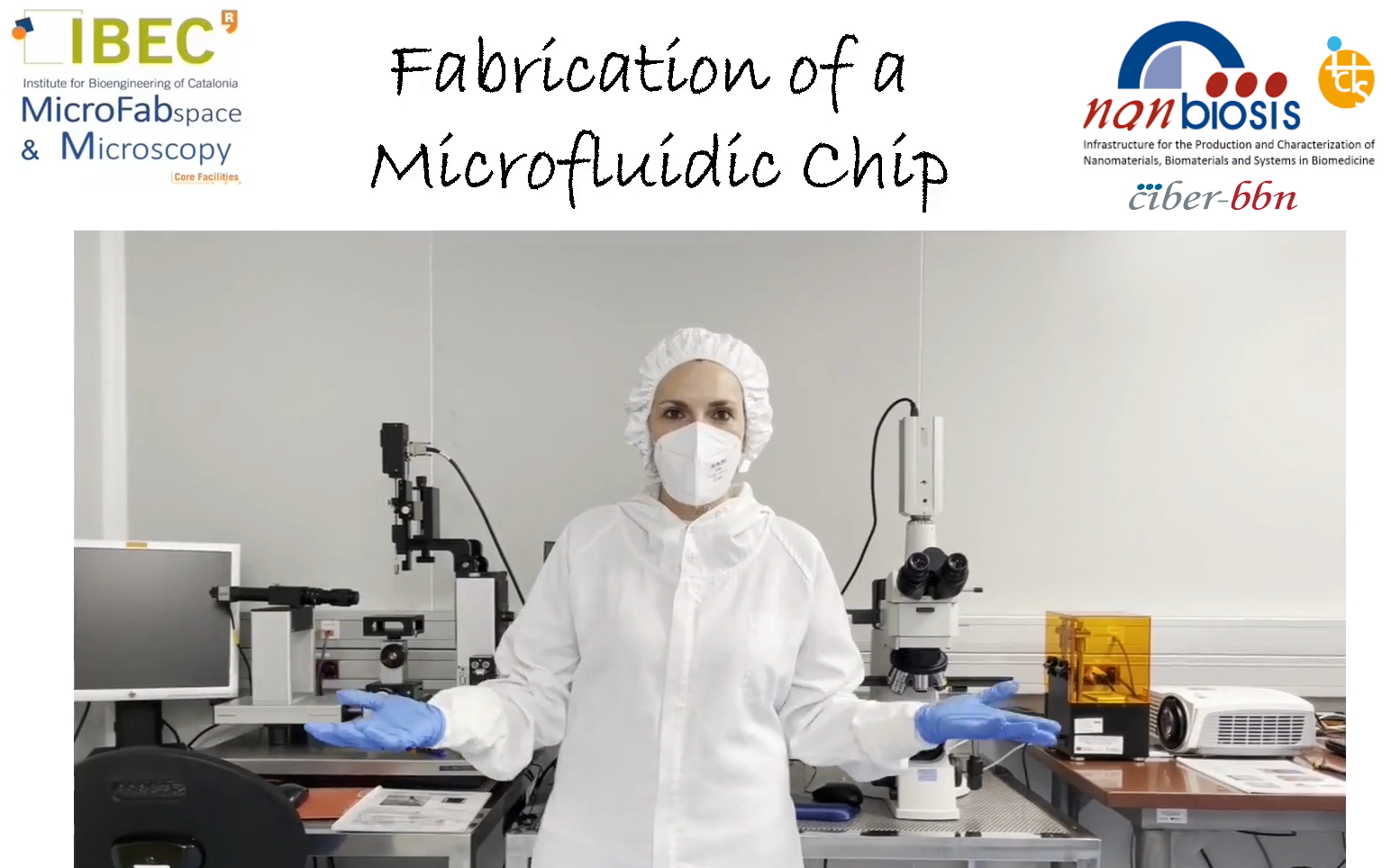 The development of microfluidic devices is very significant for in-vitro diagnostic devices, biomarkers and organ-on-a-chip applications.
The techniques, the materials and the equipment used for the fabrication of these devices, are as important as the strategy followed to obtain them. And at the Nanotechnology unit of NANBIOSIS U7– (MicrofabSpace and Microscopy Characterization Facilities of IBEC), we own the tools, the know-how and the expertise to accomplish such a goal. We regularly guide the process of design, in collaboration with the final user, we customize the technology needed to get the product and complete the fabrication of the microfluidic device, drawing up like this, a full plan addressed to the final application.
In this video, detailed explanations are provided of all the steps required for the fabrication of a microfluidic device. We go over the whole process, starting by the design of the device, the fundamentals of the Photo Lithography and Soft Lithography processes, to end up with a functional device ready for experiments.