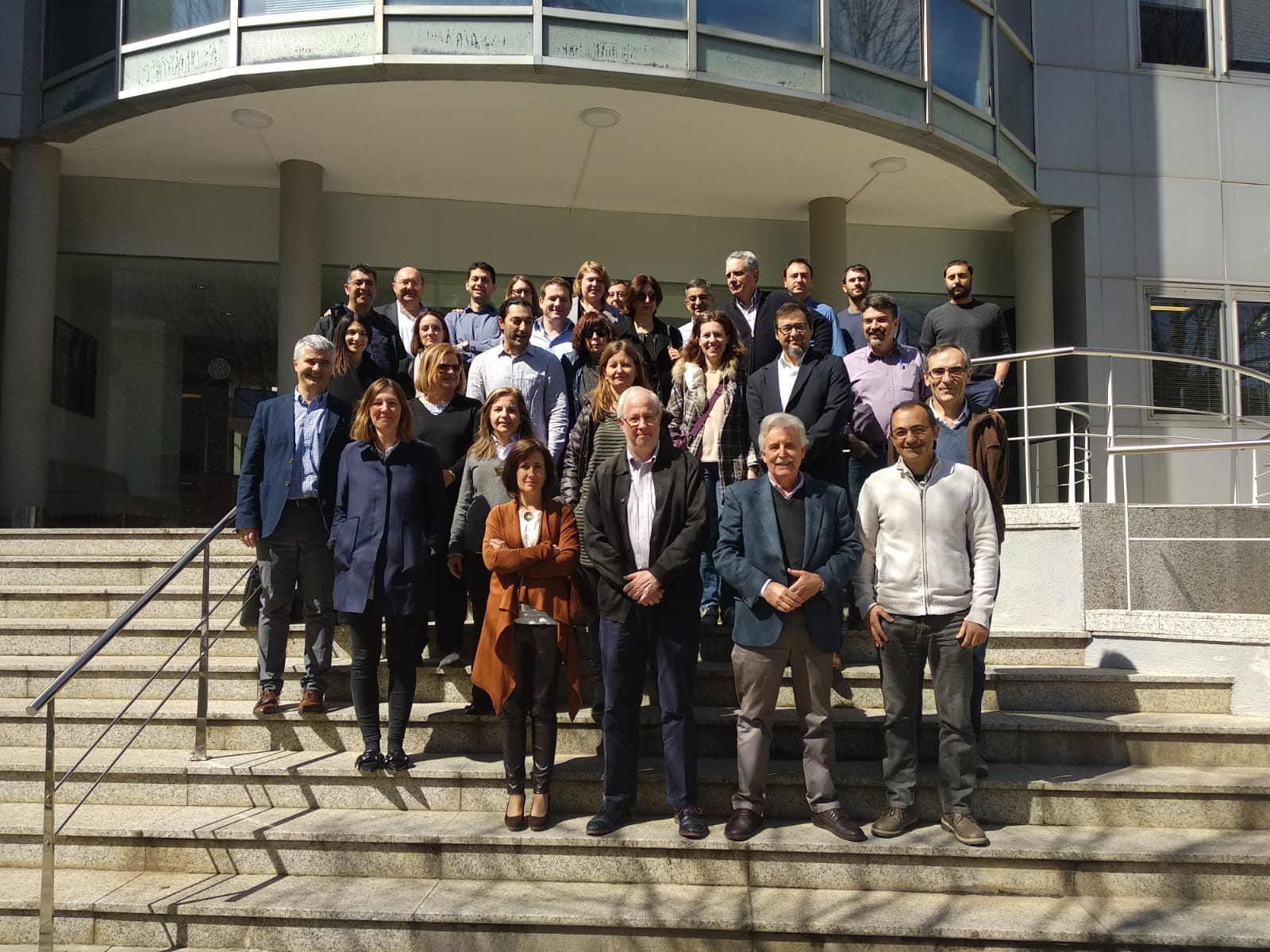 Between today and tomorrow the 3rd workshop of the European project H2020 "IPMT-Integrated Precision Medicine Technologies Center of Excellence" is being held in Barcelona. The meeting is being attended by more than 30 people, from the Fraunhofer Institute for Biomedical Engineering, the CIBER-BBN and the University of Cyprus as well as other partnerts from Cyprus.
Jesús Izco, Coordinator of NANBIOSIS has made a presentation of the ICTS and has taken the opportunity to present the NANBIOSIS nanomedicine cascade characterization model, which has aroused great interest among attendees.
The objective of the European project "Integrated Precision Medicine Technologies Research Center of Excellence" is to establish an Integrated Precision Medicine Technologies Research Center of Excellence, a multidisciplinary center that will be a leader in the development of new technologies to further enable and accelerate the progress and application of precision medicine. The Center will include all the essential fields: (i) modeling & simulations, (ii) intelligent systems & bioinformatics, (iii) imaging & biosignal analysis, (iv) digital & eHealth, (v) embedded systems & electronics, and (vi) ) sensing technologies (including nano), with support from (vii) biosciences and (viii) clinical validation. Initially, the clinical emphasis will be on tools and methods for relevant multifactorial diseases: cancer, neurodegenerative disorders and traumatic brain injury. The proposal is a collaboration between leading Cypriot and European institutions. The host, the University of Cyprus, is the country's leading academic institution, with local partners including major medical centers as well as support from the Ministry of Health and other private organizations. The advanced partners are the Fraunhofer Institute for Biomedical Technology (BMT), Germany, and the Center for Biomedical Research – Bioengineering, Biomaterials & Nanomedicine (CIBER-BBN).
Tags:
biosciences
,
clinical validation
,
digital & eHealth
,
embedded systems & electronics
,
Fraunhofer Institute for Biomedical Technology
,
imaging & biosignal analysis
,
intelligent systems & bioinformatics
,
modeling & simulations
,
nanomedicine cascade characterization model
,
sensing technologies
,
University of Cyprus