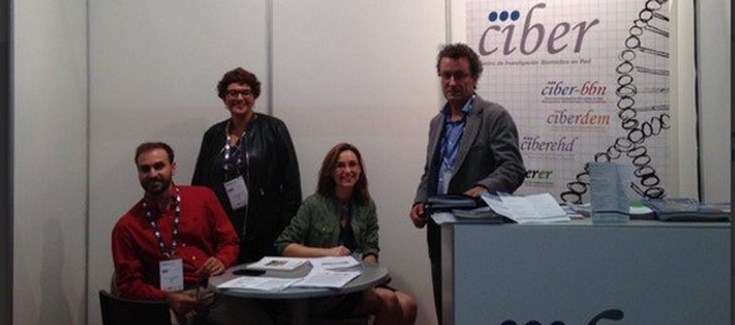 NANBIOSIS Coordinator, Jesús Izco participated in Biospain 2016, held in Bilbao from 28 to 30 September. NANBIOSIS was present at the CIBER stand.
BIOSPAIN is one of the largest business & technology transfer partnering events in the world by the number of one-to-one meetings (+3.300) and companies participating (+850). 34% of our delegates came from outside of Spain.
NANBIOSIS representation in this event (by means of promotional material and information provided at the stand of CIBER and, principally, through the meetings held by its Coordinator with business representatives), has been essential to facilitate knowledge and access of BIOSPAIN attendees to the services and research conducted in the NANBIOSIS.