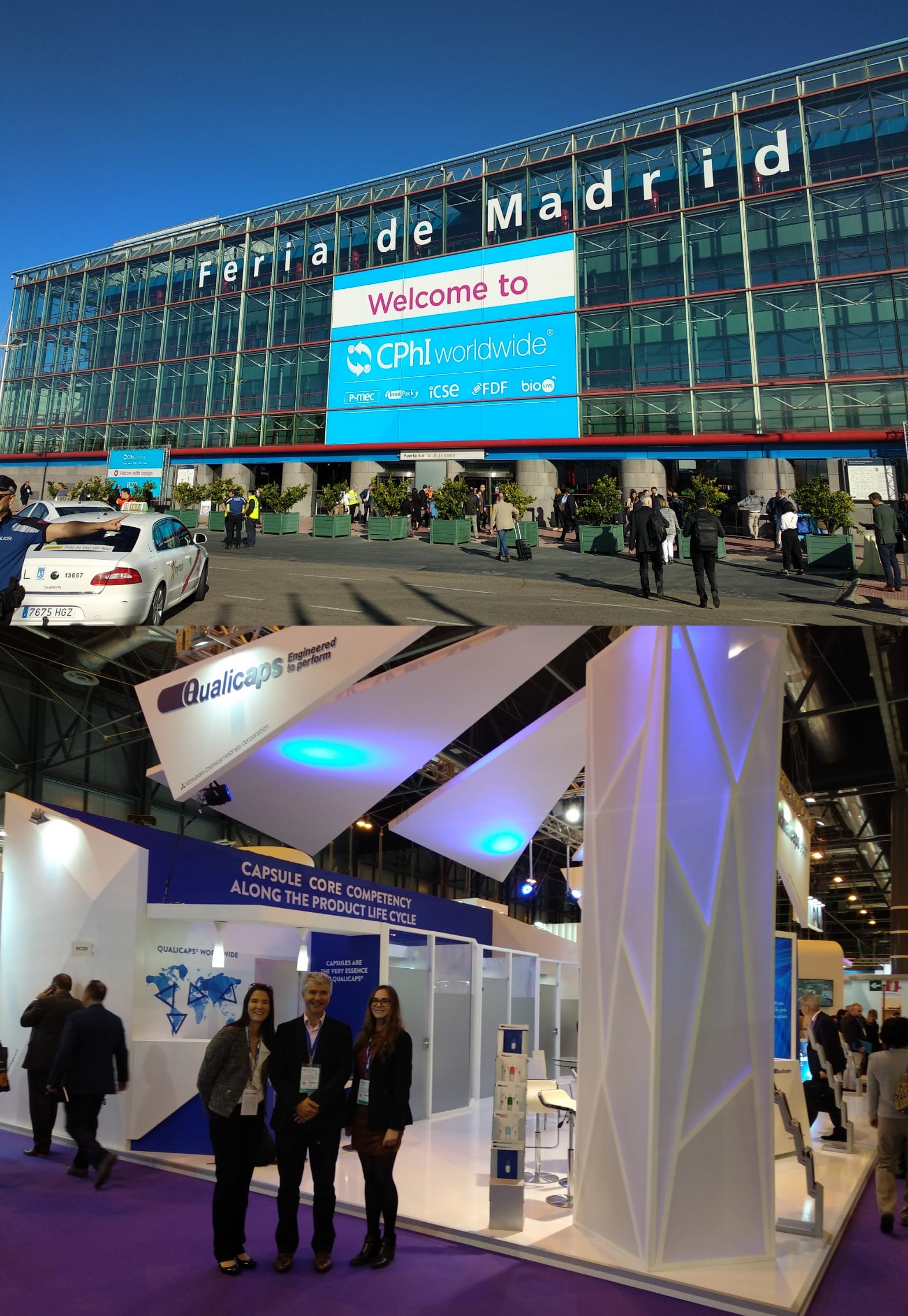 NANBIOSIS has participated in the most important event of the pharmaceutical industry, CPhI Worldwide, the largest fair held in Spain. More than 45,000 professionals from more than 150 countries of the main companies in the sector and more than 2,500 companies meet at IFEMA (Madrid) from 9 to 11 October.
One of the novelties to be taken into account in this edition of the CPhI Worldwide will be the presentation of biological products by the bioLIVE platform, highlighting the recent growth of biological medicines.
BioLIVE, adjacent to CPhI Worldwide in 2018, is the exhibition and conference for large molecule biopharma needs. The event focuses specifically on manufacturing and processing and provides a unique platform connecting biotechs, big pharma and service providers across the value chain. The collaboration with CPhI Worldwide, brings together the small and large molecule worlds, creating a unique platform for both industries to learn from each other.
The arrival of this great event in Madrid comes at a particularly good time for the pharmaceutical industry in Spain, classified by global companies as one of the most internationally recognized, according to the Annual Report of CPhI, Global Pharma Index. This places Spain in the fourth place on the world scale (behind the United States, Germany and Japan and at the level of France and Italy) for the quality of its pharmaceutical production and the knowledge of its professionals. This study also points to Spain as the fastest-growing country worldwide in terms of innovation, for its ability to develop innovative manufacturing methods and new medicines.
NANBIOSIS has taken advantage of this incomparable framework to publicize its Cutting-Edge Biomedical Solutions and hold bilateral meetings with companies, including present collaborators such as Qualicaps  (in the picture, Jesús Izco Executive Director of NANBIOSIS and Laura Canalejas together with Susana Ecenarro, Scientific Business Development Manager and Scientific Business Development Director of Qualicaps respectively)
Qualicaps supplies pharmaceutical-grade capsules together with a comprehensive service along the drug product life cycle through Qualicaps global team of commercial, scientific and technical experts. Originated in 1897 within Eli Lilly & Co. as a capsule manufacturing plant in the company's headquarters in Indianapolis, USA. It is currently integrated into the Japanese group Mitsubishi Chemical Holdings Corporation.