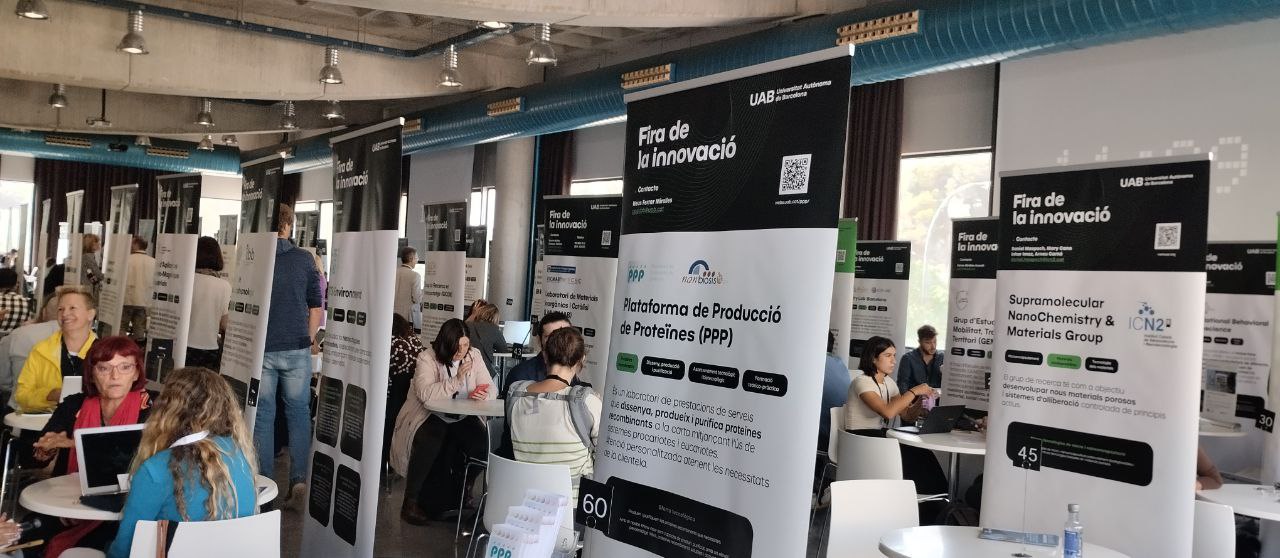 On October 17, 2023, the NANBIOSIS U1 of Protein Production Platform PPP, took part in the UAB Innovation Fair, where various research groups, spin-offs, service providers, research centers, and companies gathered to foster networking opportunities.
This event proved highly advantageous for the PPP, as it not only facilitated the identification of potential new clients but also paved the way for collaborative efforts aimed at enhancing and refining the final product offered by the PPP.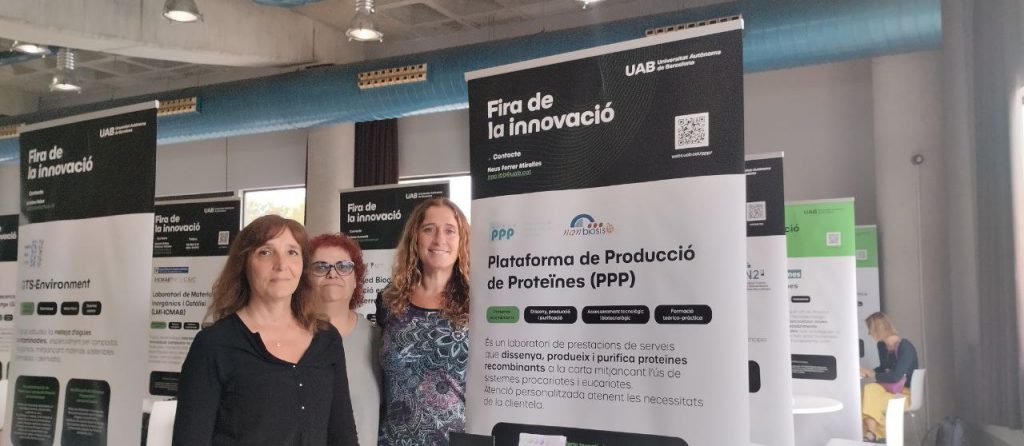 The UAB Innovation Fair is a day for relations between the world of research and the business environment that aims to recognize the transfer of knowledge from research groups and show the wide range of technologies, services, innovative ideas and entrepreneurial projects generated on the UAB campus.
Its inauguration was in charge of Montserrat López Merlos, president of the Social Counsel Academic Commision, Lluis Juncà, director general director of Innovation of the Generalitat de Catalunya, Javier Lafuente, rector of the UAB.
The inauguration was followed by an inspirational talk on Innovation, trends and challenges by Jordi Puigneró, mayor deputy of Institutional Relations, Good Government and Digital City of Sant Cugat del Vallès City Council.
Ater a fruitful matchmaking session between research groups and startups and companies, a round table took place with biopharmaceutical companies "Company-University Collaboration, model for excellence" was organiced with the participation of:
Ignasi Belda, CEO of MiWEndo Solutions
Ferran Briansó, Innovation Projects Manager at Roche Diagnostics
Fabiana d'Aniello, R&D Director at Ferrer
Joaquim Mallorquí, Bioterapeutics R&D Director at Hipra
Montse Monsalvatje, Processes Deevelopment Director at Esteve
Moderador: Dani Cordero, Economy Manager of El País Catalunya