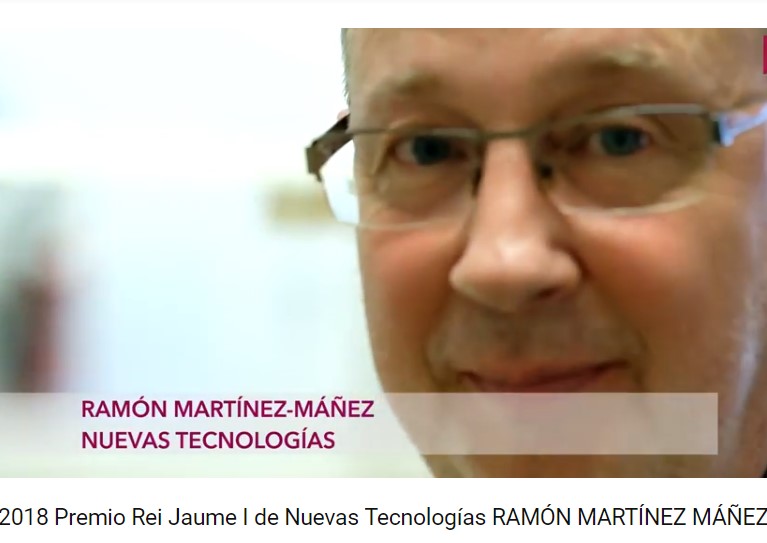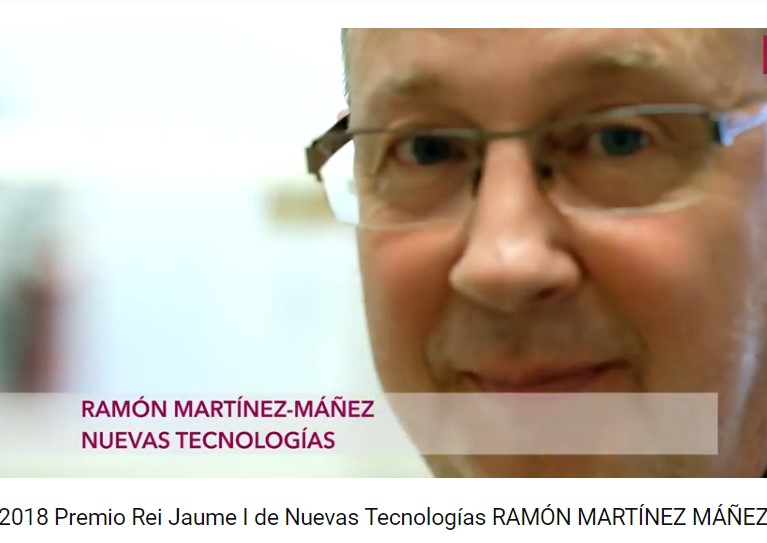 At the beginning of June, the Jury of the Rei Jaume I 2018 Awards, formed by Nobel Prize winners, businessmen and scientists, met in Valencia to choose the winners.
Today has taken place the ceremony of delivery of the 30th edition of the awards presided over by King Felipe VI. Among the six winners, in the category of New Technologies was Ramón Martínez Mañez, Scientific Director of the CIBER-BBN and Unit 26 of NANBIOSIS.
Coinciding with its thirtieth anniversary, the Rei Jaume Foundation has produced a series of videos of interviews with the winners. In this video, Ramón Martínez Mañez, Scientific Director of Unit 26 of NANBIOSIS, who has received the Rei Jaume I Award for New Technologies, talks about the two major areas in which he works and other topics such as the recognition of science and the need to recover the talent of researchers who go out of Spain and a better connection between research and the company. Some of his answers are the following:
One of our lines of research is in the field of sensors: systems based on nanotechnology for the detection of substances such as the presence of pathogens that may be harmful to health. The other major area is nanomedicines for the controlled release of drugs, one of the fundamental ideas of nanomedicine is how to get drugs to the place where they have to act.
Recognition in science is obtained if your works are cited, having social recognition is much more difficult.
We are a good country in science but we are a country in the second division in the transfer of science to the companies, it is needed more investment so that the products end up coming to the market or so that more research is done in collaboration with companies in Spain.
It is good to leave Spain, not necessarily to succeed but to see how they work in other places. The problem that exists today is that it is very difficult to return to Spain and this is a pity because there are very well educated and very good people who stay abroad.