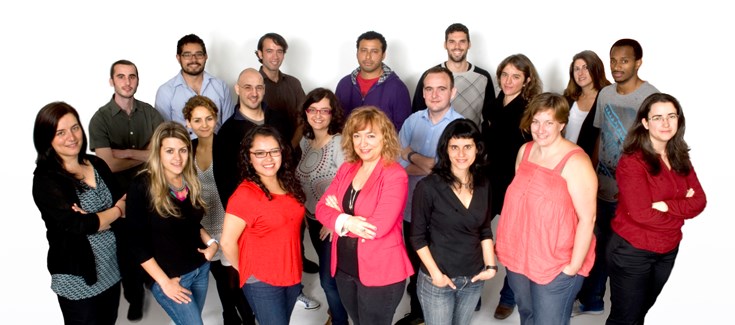 The group of Nano-biosensors and Bioanalytical applications of CIBER-BBN which coordinates Unit 4 of NANBIOSIS directed by Dr. Laura Lechuga, has led the final preparations of a technology with potential application in the early diagnosis of colorectal cancer, based in the detection of specific biomarkers in blood.
The nanoplasmonic biosensor based on LSPR (Localized Surface Plasmon Resonance) is generated on structured surfaces of nano discs of gold, that allow monitoring of biological interactions in real time and without the need of markers.
The nanoplasmonic biosensor allows analysis of human samples in a few minutes, without requiring reagents or additional instrumentation. The device is easy to use and its reduced dimensions offer an attractive opportunity for the development of point-of-care devices with potential to be used outside the laboratory.
Article of Reference:  Label-free nanoplasmonic sensing of tumor-associate autoantibodies for early diagnosis of colorectal cancer.Maria Soler, M. Carmen Estevez, Roi Villar-Vázquez, J. Ignacio Casal, Laura M. Lechuga. Analytica Chimica Acta. http://dx.doi.org/10.1016/j.aca.2016.04.059