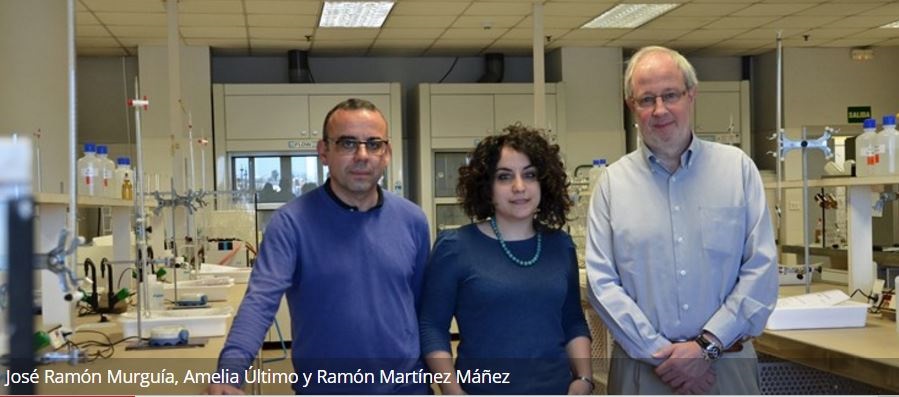 Ramon Martinez Mañez, Scientific Director of Unit 26 of NANBIOSIS, has participated in the development of  new nanodevices that allow the controlled release of drugs, namely doxorubicin, for therapies against breast cancer.
So far, the work has focused on cellular assays, with positive results, that could open new ways to improve the effectiveness of some drugs used in the treatment of breast cancer.
The main novelty of these nanodevices is that the molecule covering the nanodevice not only controls when the transported drugs are released, but also controls where they are released to direct them to cells expressing TLR3, a protein of the innate immune system overexpressed in some cell lines of breast cancer. Through this protein it is also launched a death signal that ends with the tumor cell.
Their study was published last January in Chemistry-A European Journal:
Ultimo A, Giménez C, Bartovsky P, Aznar E, Sancenón F, Marcos MD, Amorós P, Bernardo AR, Martínez-Máñez R, Jiménez-Lara AM, Murguía JR.Targeting Innate Immunity with dsRNA-Conjugated Mesoporous Silica Nanoparticles Promotes Antitumor Effects on Breast Cancer Cells. Chemistry. Chemistry – A European Journal. DOI: 10.1002/chem.201504629