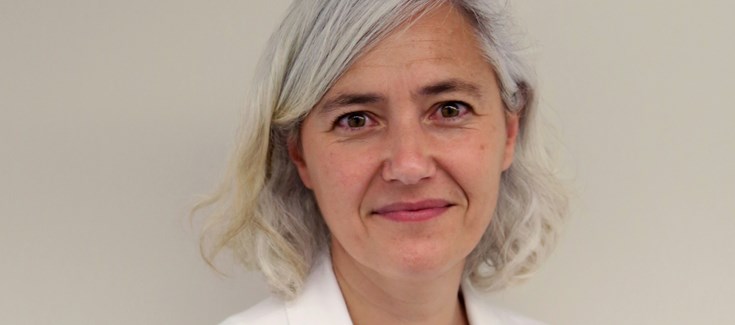 Breast cancer is the leading cause of death in women between the ages of 20 and 59, and despite the fact that its diagnosis and treatment have improved greatly in recent years, relapses and resistance to treatment leave some young patients without a therapeutic option. .
Tumor stem cells, from which the rest of cancer cells derive and are the cause of the most aggressive cancers, are especially resistant to conventional cancer treatments. In this line, researchers from the CIBER-BBN of the Drug Delivery & Targeting group and NANBIOSIS U20 at the Vall d'Hebron Research Institute (VHIR),, have developed a new therapeutic system where citral, an effective compound against tumor stem cells, is carried in nanoparticles biodegradable.
This study, published in the journal Nanomedicine under the direction of the CIBER-BBN group leader at VHIR Dr. Ibane Abasolo, details the process of incorporation of citral into nanoparticles (Pluronic F127 polymeric micelles), which stabilize the drug and they make it even more effective against tumor stem cells in experimental models of breast cancer. The work has had the technological support of Unit 20 of the singular scientific technical infrastructure (ICTS) Nanbiosis.
According to Marwa M Abu-Serie, an Egyptian researcher who has carried out the work during her stay at the VHIR, "we have verified that the combination of these polymeric citral micelles with paclitaxel, a first-line drug used in chemotherapy for the treatment of breast cancer is beneficial and could prevent recurrences ".
Conventional cancer treatments, such as paclitaxel, tend to kill tumor cells that grow faster and not so much tumor stem cells, which grow slowly. The combination of citral micelles with paclitaxel has shown, in cell cultures, that it is capable of acting together both on tumor stem cells and on the rest, avoiding the increase that usually occurs in the proportion of tumor stem cells when treatment it is performed exclusively with cytostatic drugs such as paclitaxel.
The director of this work at the CIBER-BBN, Ibane Abasolo, considers that a hopeful path opens up to "improve the management of the most aggressive breast cancers, by being able to combine standard chemotherapy with nanoformulations".
Therefore, citral nanoencapsulation allows not only a direct effect on tumor stem cells but also synergism with existing chemotherapeutics, paving the way towards the complete eradication of cancer, although "more studies will be needed to delve into the cellular mechanisms and molecular techniques of such synergy and to further validate the results of cell culture in appropriate animal models ", considers the researcher.
Article of reference:
Marwa M Abu-Serie, Fernanda Andrade, Patricia Cámara-Sánchez, Joaquín Seras-Franzoso, Diana Rafael, Zamira V Díaz-Riascos, Petra Gener, Ibane Abasolo, Simó Schwartz Jr Pluronic F127 micelles improve the stability and enhance the anticancer stem cell efficacy of citral in breast cancerPMID: 34160295 [DOI]