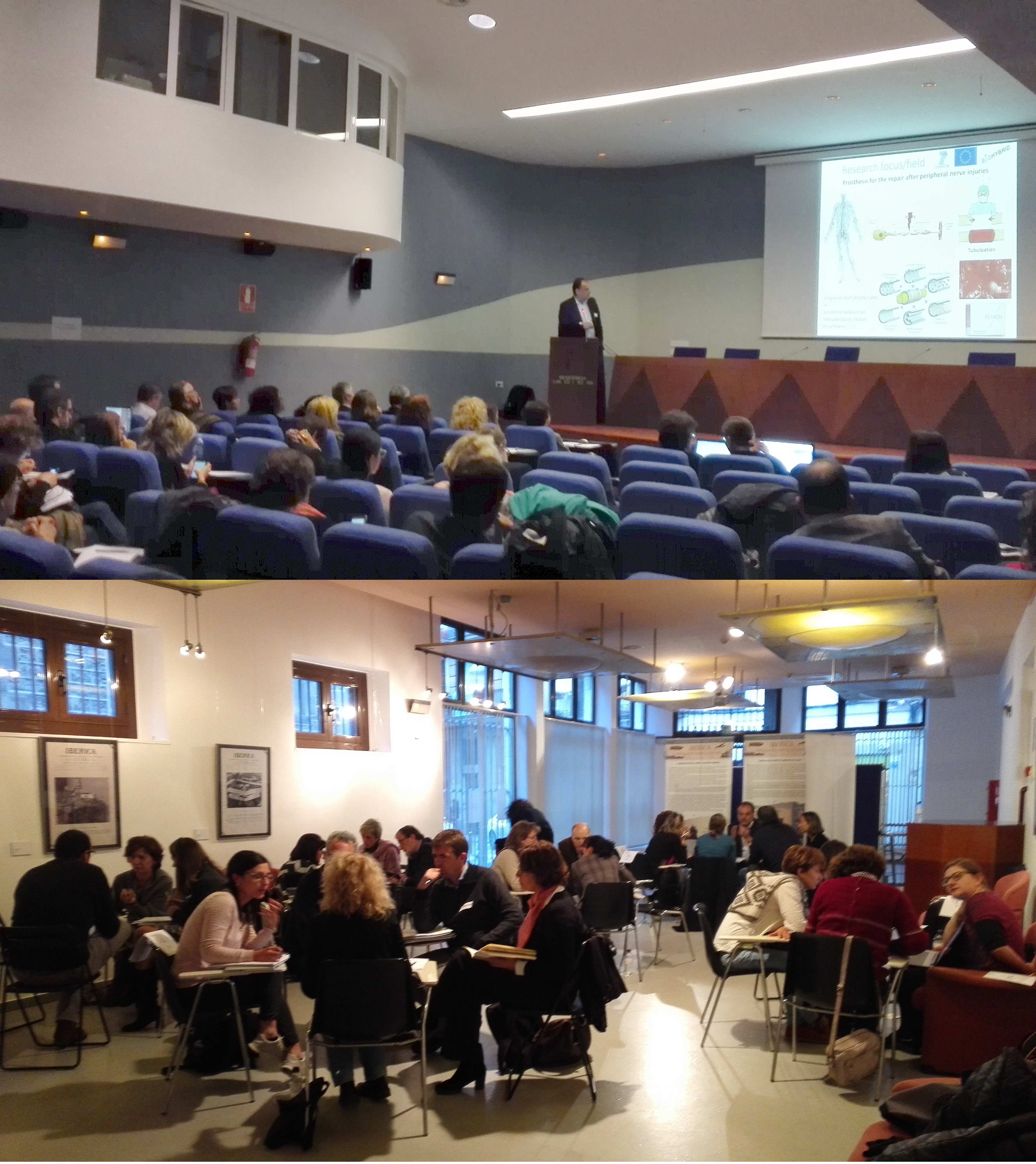 Last November 8th, 2016 took place in Barcelona, in the Residence of Researchers of CSIC, a meeting of Italian-Spanish scientists, the first Investigators B2B Forum organized by NANBIOSIS. The meeting reached its objective of bringing together the interests of researchers from University of Turin and NANBIOSIS/CIBER-BBN on biomaterials and nanomedicine.
Nine groups from L'Università di Torino together with sixteen groups from CIBER-BBN and CCMIJU (partners of NANBIOSIS), got together to explain through short presentations of ten minutes, those lines of their work aimed at finding synergies and potential collaborations. In the afternoon, the groups had the opportunity to discuss in more detail, during bilateral interviews coordinated by NANBIOSIS, those aspects that had attracted their attention, as well as, in some cases, to draw potential collaborations.
Topics as preclinical validation of nanomedicines, animal models, custom peptide synthesis, carbon nanotubes and graphene for biomedicine, micronanotecnology, drug microencapsulation, nanoestuctured liquid characterizacion, surface microanalysis of biomaterials, pharmacodynamics, preclinical in vivo MRI and MRSI, tissues and biomaterials MRI, nanoparticles for drug delivery, nanoestructuring soft materials or customized molecular materials for biomedical applications, among others, were discussed during the 75 B2B meetings celebrated.
All the attendees expressed, at the end of the event, the usefulness of the meetings with this format and their satisfaction at having found possibilities of collaboration thanks to their participation in this forum and encouraged NANBIOSIS to continue this initiative."