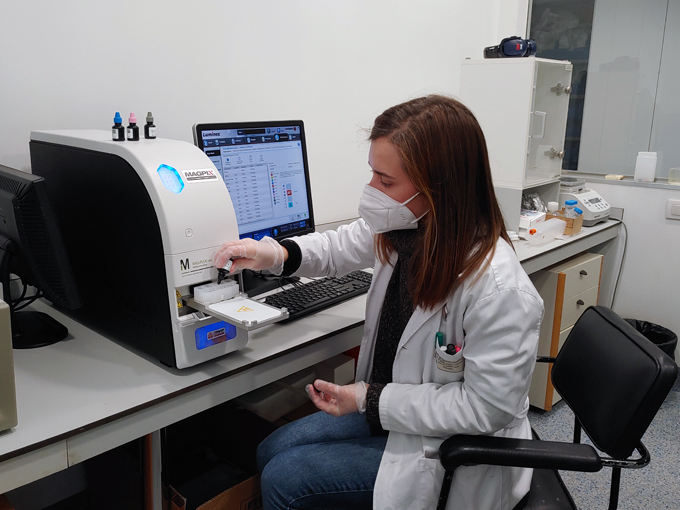 Luminex or ELISA assay development and analysis
Description: Design and development of immunoassays employing antibody pairs for the detection and absolute quantification of target proteins. These can be set up on a traditional ELISA format, or coupled to magnetic beads (xMAP, Luminex) for multiplex detection. Optimization procedures, including cross-reactivity assays, are performed to standardize the assay protocol. Alternatively, this service may also use commercial ELISA or multiplex kits for the analysis of specific protein panels.
Applications: Quantification of proteins and protein panels, including cytokines, chemokines or specific biomarker candidates, in biological samples.