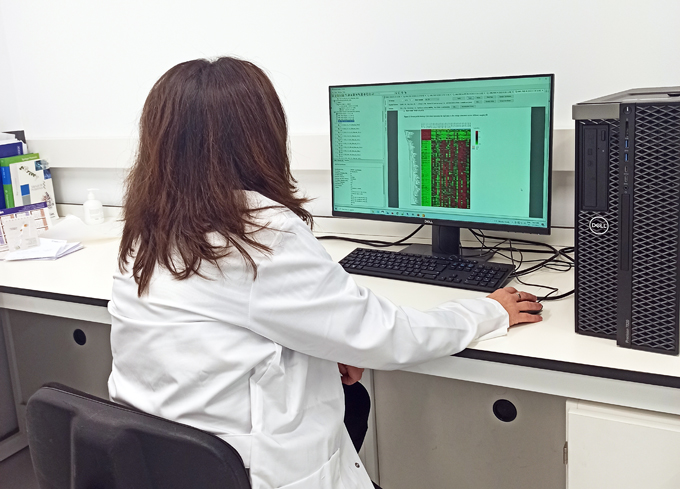 Data analysis of proteomics experiments
Description: Use of dedicated software for the analysis and interpretation of the results obtained from the proteomic analyses. It includes search engines (MaxQuant, MSFragger) for protein identification and quantification, software for statistical analysis (Perseus) and programs for integrated solutions (Peaks) that also enable the analysis of post-translational modifications (PTMs), sequence variants and mutations.
Applications: Biomarker discovery, proteomic profiling, metaproteomics studies, PTM analysis, etc.