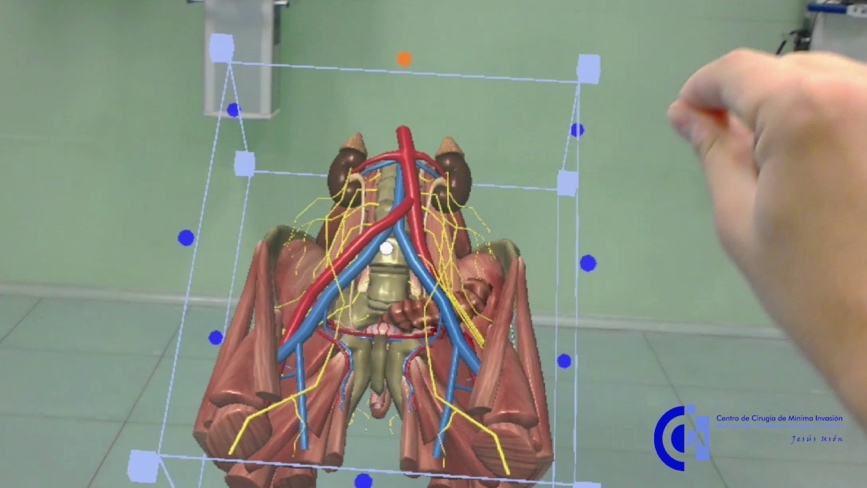 The CCMIJU, partner of NANBIOSIS leads a European consortium of 9 partners from Spain, Norway, Netherlands, Romania and Greece to carry out the Research Project entitled "Mixed Reality in Medical Education Based on Interactive Applications"-MIREIA, funded by the Erasmus+ Programme – Key Action 2 (KA2): Cooperation for innovation and the exchange of good practices – Knowledge Alliances.
The consortium members will work together to develop an innovative methodology and tools to provide paedagogical content for customized training based on 3D models, such as anatomical models (with and without pathologies) built from real-patient cases (e.g. medical imaging studies) or virtual scenarios for basic training in minimally invasive surgery.
MIREIA will allow health professionals to train in virtual environments or physical simulators based on personalised 3D printed models. Mentors will also be able to create and share their clinical experience.
The Project leader Francisco Miguel Sánchez Margallo, Assistant Director of NANBIOSIS and Scientific Director of the CCMIJU, will be supported by a team of researchers and communication assistants led by Dr. Juan Alberto Sánchez Margallo, researcher in the Bioengineering and Health Technologies Department to carry out the research in cooperation with the rest of the consortium members.
Over a period of 3 years and with a budget of 1M€, the MIREIA Project aims to bridge the gap between classroom learning and laboratory training and actual clinical practice.