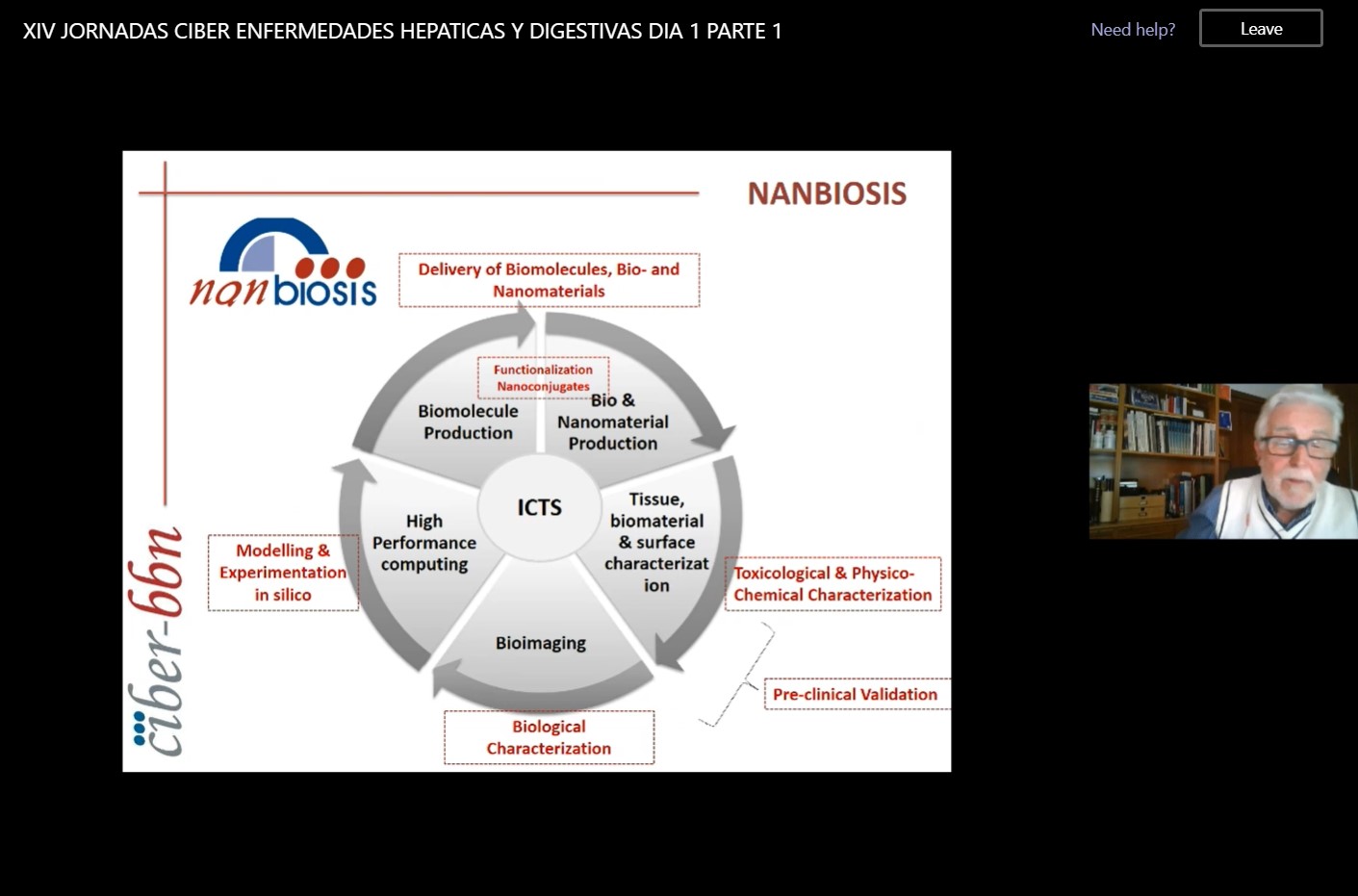 José Becerra Ratia, Subdirector of CIBER-BBN and researcher of NANBIOSIS, has presented NANBIOSIS-ICTS at the online annual conference of CIBEREH research, which takes place from 9 to 11 of November 2020.
José Becerra has explained an initiative of CIBER-BBN, already successfully launched with other CIBER thematic areas such as "seed projects" between research groups from two areas, in this case -BBN (Bioingniering, Biomaterials an Nanomedicine) and – EHD (Hepatic and Digestive Diseases) Professor Becerra has also presented CIBER-BBN as well as the opportunities offered by the ICTS NANBIOSIS as a Platform for Research and Biomedical Innovation.
CIBEREHD counts with:
50 groups of 30 centers spread over 9 Autonomous Communities that work together in 4 corporate programs:
P1. Mechanisms of liver damage / evolution to advanced cirrhosis and transplantation.
P2. Gastrointestinal pathophysiology: inflammatory disease and motility disorders.
P3. Epidemiology, prevention and treatment of hepatitis virus infection.
P4. Hepatic and Digestive Oncology.