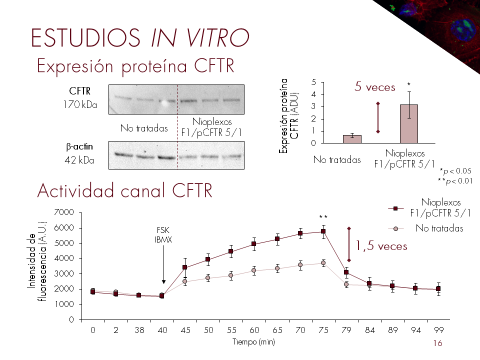 Cystic fibrosis is an inherited genetic disease that mainly affects the lungs and the digestive system
On April 6, the first meeting was held, on the one hand, with people with Cystic Fibrosis and the Euskadi Cystic Fibrosis Association (Arnasa) and, on the other, with the NanoBioCel research group of the CIBER-BBN and the University of Basque Country, which is also part of the ICTS Nanbiosis through the Drug Formulation Unit U10.
The cooperative relationship between the NanoBioCel research group and Arnasa began approximately 5 years ago with the contributions made by the association to the NanBioCel group for research in cystic fibrosis.
The goup has focused on the development of non-viral vectors to address the treatment of cystic fibrosis through gene therapy. Progress is currently being made in the development of CRISPR technologies for its treatment.
This meeting was organized with the main objective of making those affected aware of the research carried out by NanoBioCel in cystic fibrosis and promoting associationism and collaboration between affected people and researchers to better understand the disease and find promising solutions.
The event was attended by almost 28 associates and many of the rest requested that the presentation of the researchers be recorded
Arnasa is the Cystic Fibrosis Association of the Basque Country and contributes with its work and activities to the promotion of general interest and the visibility of the disease, as well as to the improvement of the quality of life of people affected by the disease and their families.
In the picture: Increased activity of the chloride channel in CUFI cells transfected with non-viral vectors.