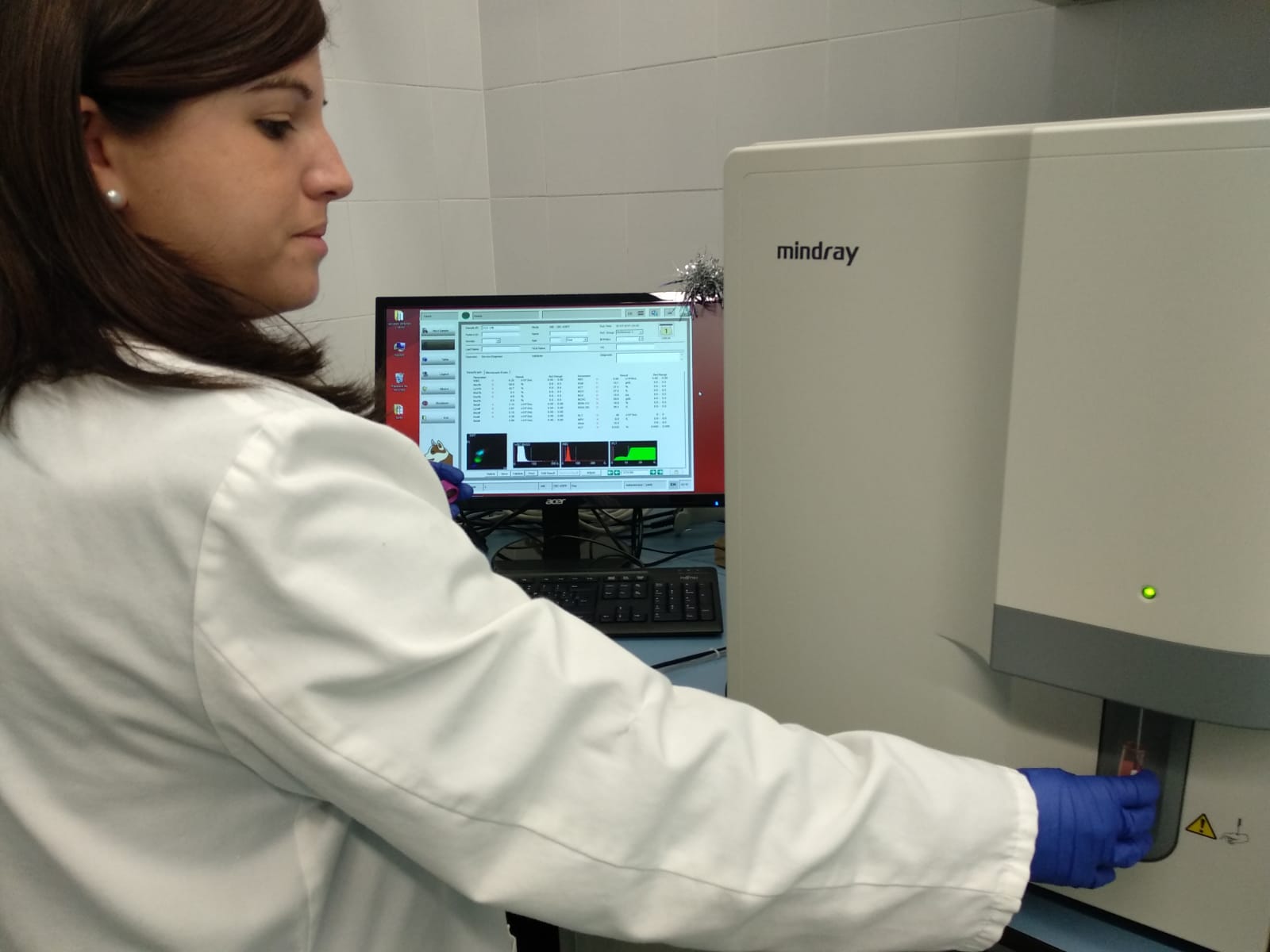 Beatriz Moreno Lobato and Francisco Miguel Sánchez Margallo, Scientific Director and Coordinator of NANBIOSIS unit 19 Clinical tests lab at CCMIJU, have reclently published an study in the journal Thrombosis & Haemostasis: Research, with the aim to contribute with methodological results data to help the researcher to establish the validation of the analytical methods used within the research.

Good Laboratory Practice (GLP) is a quality system of management controls to ensure the uniformity, consistency, reliability, reproducibility, quality, and integrity of pre-clinical safety tests.
In the study, different hematological parameters (WBC, RBC, HB, HCT, MCV, MCH, MCHC, and PLT) were validated in pig, sheep, dog and rabbit, calculatting the repeatability and the intermediate precision . The obtained results were statistically analyzed; the mean, the standard deviation and the coefficient of variation were calculated.
The study results ensure the quality and integrity of the measurements obtained in the CCMIJU Clinical tests lab (unit 19 of NANBIOSIS), which is necessary in the performance of preclinical studies.
Article of reference: Moreno-Lobato B and Sánchez-Margallo FM. Analytical Validation Study of Hematological Parameters under Good Laboratory Practice Regulations in Different Laboratory Animal Species. Thromb Haemost Res. 2019; 3(1): 1018.