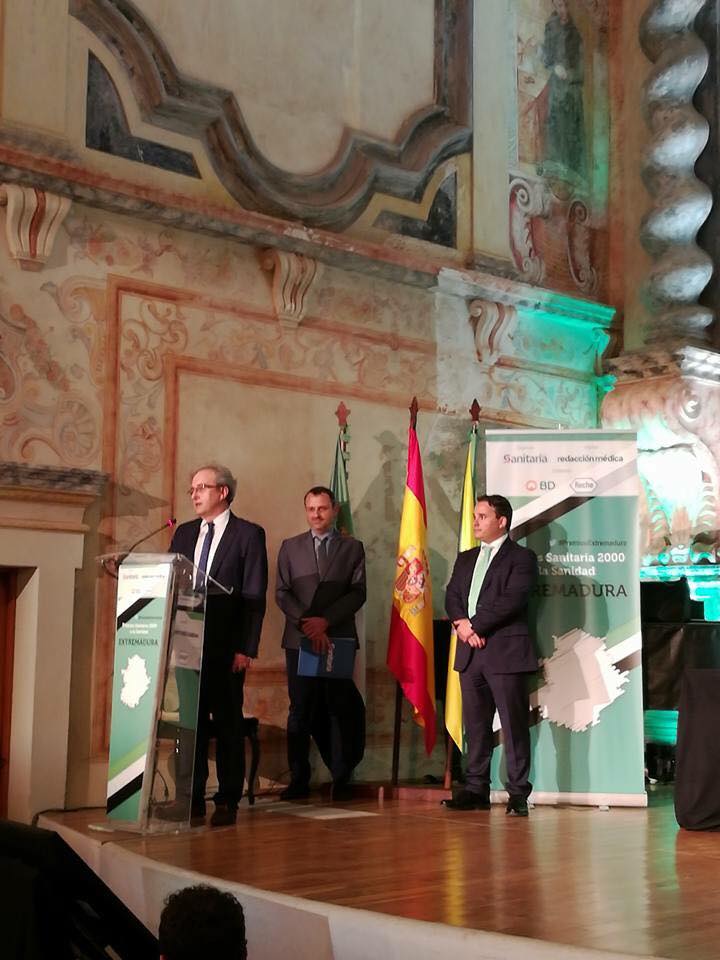 Last Friday, May 5, JUMISC was awarded in the 1st edition of Extremadura Health Prices, event organised by Sanitaria 2000, text-editor of the Redacción Médica, the most famous and specialised newspaper in its sector.
The contribution of the Extremadura Health Service and the regional health sector were awarded between the 56 nominations included in 14 categories. JUMISC obtained the award of "Best Research Practice".
The event was held in the convent of San Juan de Dios, in Olivenza-Badajoz, and gathered the JUMISC's Scientific Director, Mr. Sánchez Margallo (on behalf of the institution),  together with other authorities and health managers.
A prestigious jury decided about winners in accordance to the following classification: The best public hospital, the best hospital service, the best physician, the best primary healthcare, the best health administration, the best research practice, the best private health institution, the best nursery practice, the best social responsibility for health, the best scientific society, the best technological contribution, the best association of patients and the best chemistry practice.