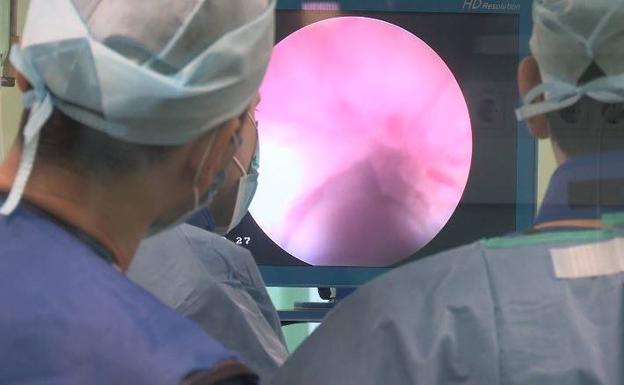 The Jesús Usón Minimally Invasive Surgery Center (CCMIJU), partner of NANBIOSIS, has been granted the with the FID-CPI Innovative Public Procurement Program of the Ministry of Science and Innovation, as well as with the support of the Ministry of Economy, Science and Digital Agenda of the Board, for the development of the TREMIRS project "Minimally invasive robotic surgery systems" aimed at improve current techniques in laparoscopy and microsurgery
TREMIRS will improve current robotic surgical systems, providing better service to the patient, better ergonomics to the surgeon and greater benefits to the surgical team, achieving an increase in the quality of care. The project is endowed with 7,345,300 euros, and is co-financed 80 percent by the European Regional Development Fund-FEDER.
During the three-year duration of the project, a robotic platform for laparoscopic surgery will be developed that will facilitate new surgical approaches, improvements in the ergonomics of surgeons, advances in vision systems for the entire surgical team and the availability of new portable training tools. .
In the field of microsurgery, TREMIRS will develop a teleoperated robotic platform for reconstructive microsurgery, consisting of robotic microinstruments with high maneuverability and precision, the Board reports in a press release.
It will be used for soft tissue manipulation to perform microsurgical techniques such as anastomosis, suturing, and ligation of small anatomical structures such as blood vessels, nerves, and lymphatic ducts.
The development of both platforms will mean making new equipment available to the National Health System and the Extremadura Health System that is currently not available in the market and that will allow for the improvement of the quality of the services provided to the patient and improvements in surgical results.
Source: https://www.hoy.es/caceres/centro-cirugia-minima-20200419121007-nt.html#vca=fixed-btn&vso=rrss&vmc=tw&vli=C%C3%A1ceres