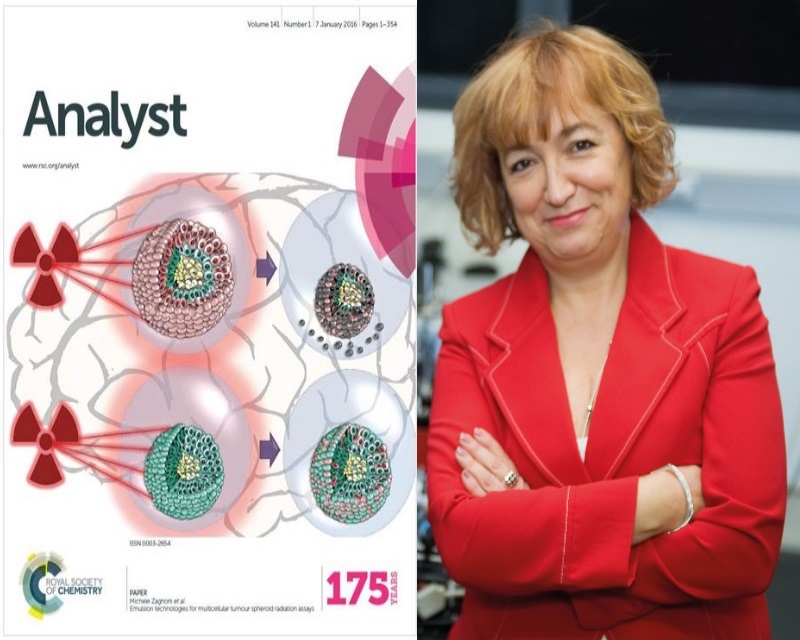 Laura Lechuga, Scientific Director of NANBIOSIS Unit 4 Biodeposition and Biodetection Unit, at Catalan Institute of Nanoscience and Nanotechnology,  has joined the Analyst Editorial Board as an Associate Editor from today.
Analyst publishes analytical and bioanalytical research that reports premier fundamental discoveries and inventions and the applications of those discoveries, unconfined by traditional discipline barriers
Laura Lechuga is the CSIC Research Professor at the Catalan Institute of Nanoscience and Nanotechnology, Spain. She is the leader of the CIBER-BBN-ICN2 Nanobiosensors and Bioanalytical Applications Group, which focusses on the technological development of nanophotonic biosensors, their integration into portable lab-on-a-chip platforms and their application in clinical and environmental diagnostics. Professor Lechuga gained her PhD in chemistry in 1992 from the Universidad Complutense de Madrid. Between 2012 and 2015 she was an adjunct professor at the University of Norway within their department of Physics and Technology at the Artic. She has also been a distinguished visiting professor at the School of Electrical and Computer Sciences of the Universidade Estadual de Campinas (Brazil) since 2013.