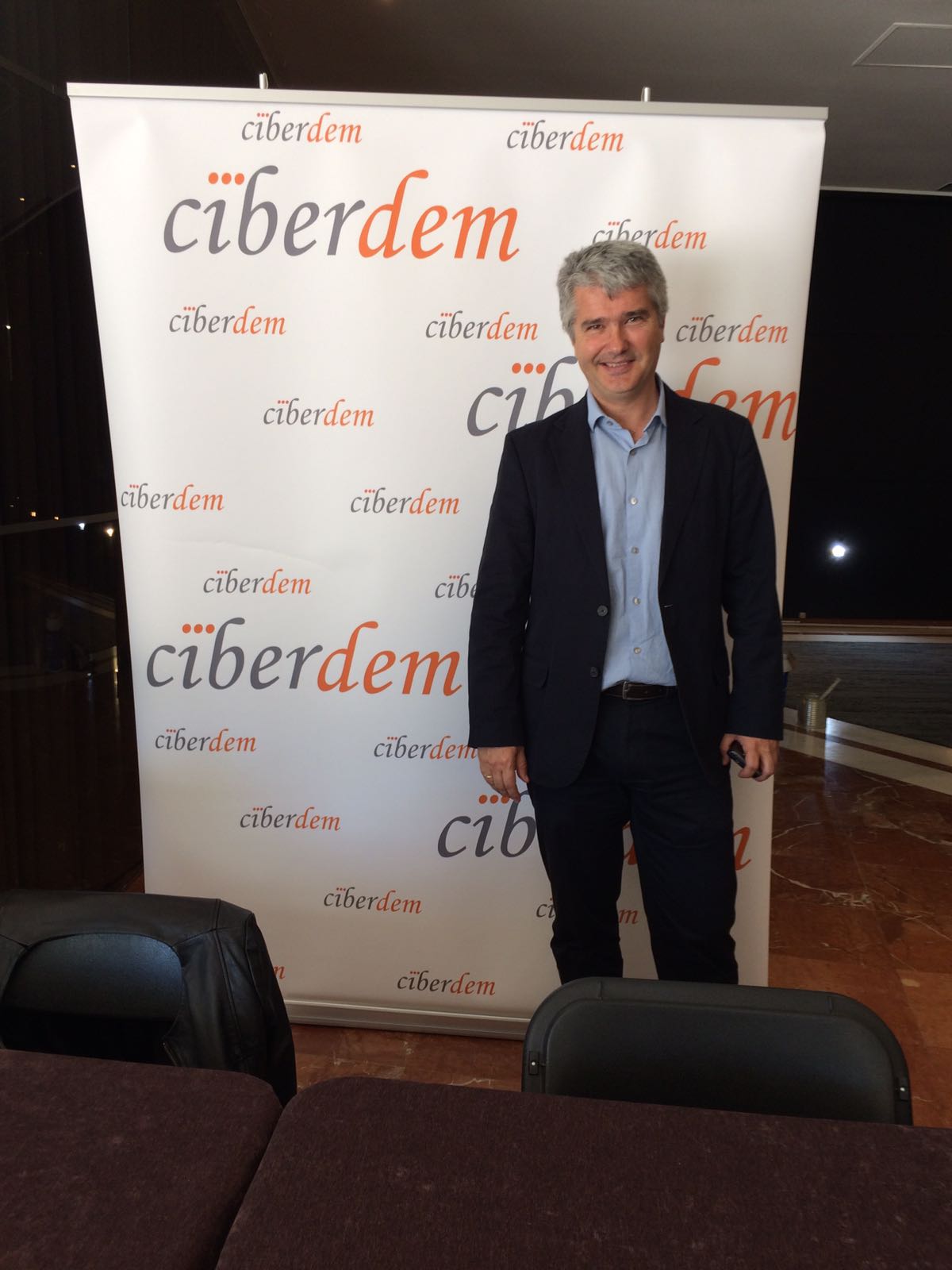 Jesús Izco, Coordinator of NANBIOSIS, has presented NANBIOSIS-ICTS at the annual meeting of all CIBERDEM research groups, which takes place from 17 to 19 May 2017 at the Campus Hotel, on the Campus of the Universitat Autònoma de Barcelona, in Cerdanyola del Vallès.
Jesús Izco has explained the opportunities offered by the ICTS NANBIOSIS as a Platform for Research and Biomedical Innovation, giving examples of private-public collaboration in competitive calls (INNPACTOP, Challenges and H2020) in which NANBIOSIS has participated and explained the design of the new Nanomedicine Cascade Characterization Service, in which NANBIOSIS is working on.
CIBERDEM (Diabetes and Associated Metabolic Diseases) is to lead the investigative effort of excellence in diabetes and associated metabolic diseases, as well as to accelerate the transfer of results to clinical practice, favouring the flow of knowledge obtained in diabetes to other disciplines and vice versa.
It is formed by 30 reference groups located in 19 institutions in the consortium, including hospitals, universities and research centres of Spain, from 6 Spanish Regions. CIBERDEM works in three corporate programmes:
P1: Epidemiology, genetics and epigenetics of diabetes mellitus. Chronic complications and comorbidities.
P2: Molecular and cellular determinants of the function, lesion and protection of pancreatic islets. Regenerative medicine and advanced therapies.
P3: Cellular and molecular mechanisms involved in the development and progression of type 2 diabetes and identification of new therapeutic targets.