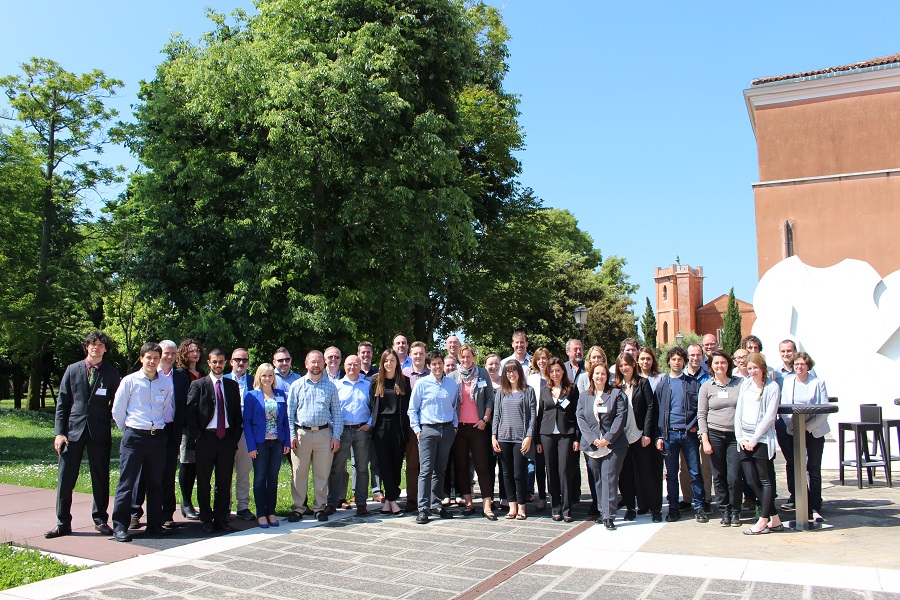 Jesus Izco, Coordinator of NANBIOSIS and José Luis Pedraz, Scientific Director of Unit 10-Drug Formulation  of NANBIOSIS and NanoBioCel Group of CIBER-BBN, participated in the 2ª General Assambly of  DRIVE project, held in Venice, May 16th-17th 2016.
The second General Assembly of European project DRIVE "DIABETES-REVERSING-IMPLANTS FOR ENHANCED VIABILITY AND LONG TERM EFFICACY", took place last 16 and 17 of May in San Servolo Island, Venice. Jesus Ciriza, from NanoBioCel  group, presented the work scheduled for this first year and the results obtained.
The DRIVE, a 4-year project to be carried out by 14 European partners, among which is CIBER-BBN, develops biomaterials and new surgical devices to improve transplantation and survival of insulin-producing pancreatic islet for the treatment of diabetes.
CIBER-BBN participates in the project thought Unit 10 of NANBIOSIS with the role of:
-Development of hydrogel formulations for β-Gel
-Developing unlimited future sources of insulin-producing β-cells
-Testing β-cell function in β-Gel using 3D in vitro tissue model.