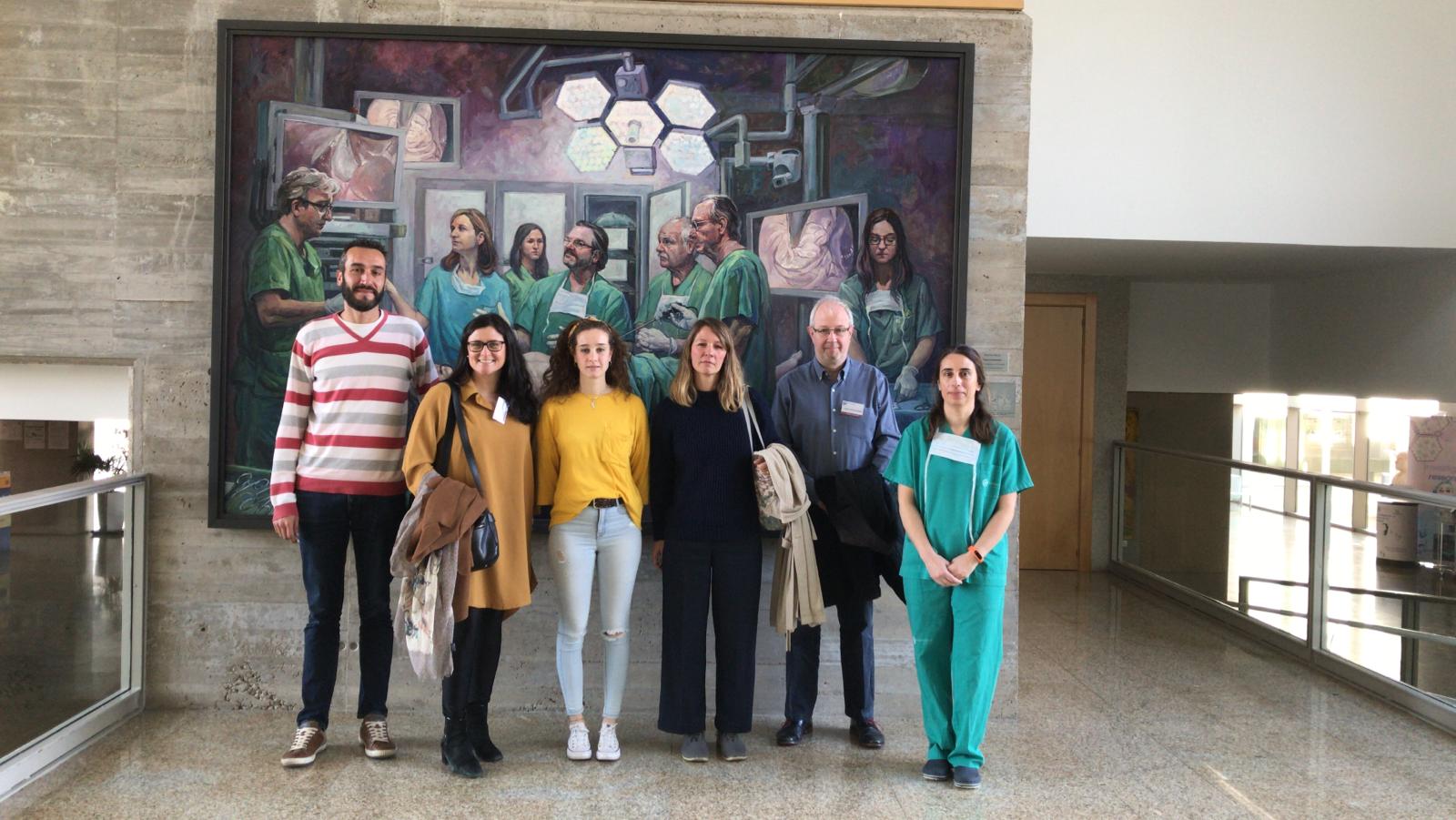 On March 10-12 a two-day meeting between representatives of NANBIOSIS units, took place at the  Jesús Usón Minimum Invasive Surgery Center (CCMIJU), in Cáceres, to plan the work to be done in the coming months and carry out some tests within the framework of the European project Safe-N-MedTech.
Several units of the ICTS NANBIOSIS will carry out some of the F/Q, in vivo and in vitro characterizations applied to the test cases of the project. NANBIOSIS is actively involved and works in close collaboration with the four Test Case Developers: Stryker, RCL, HELIA Biomonitoring and TECNAN. Additionally, NANBIOSIS is the leader of WP3 Preclinical Research in nano enabled MTs.
The Safe-N-MedTech European Project will create an open innovation platform that accelerates the development of medical devices based on nanotechnologies. The project counts with 28 partners coordinated by TECNAN (Navarre, Spain), together with BIOKERALTY, the research branch of the global health companies Keralty. The new project is part of the Open Innovation Test Bed initiative (OITB) launched by the European Commission with the aim of accelerating the development of medical devices based on nanotechnologies in Europe and abroad. The project has a European funding of 15 million euros.
We expect that the Safe-N-MedTech test bed will help to accelerate the development nanotechnology based medical technologies products and services for future applications in clinical practice.