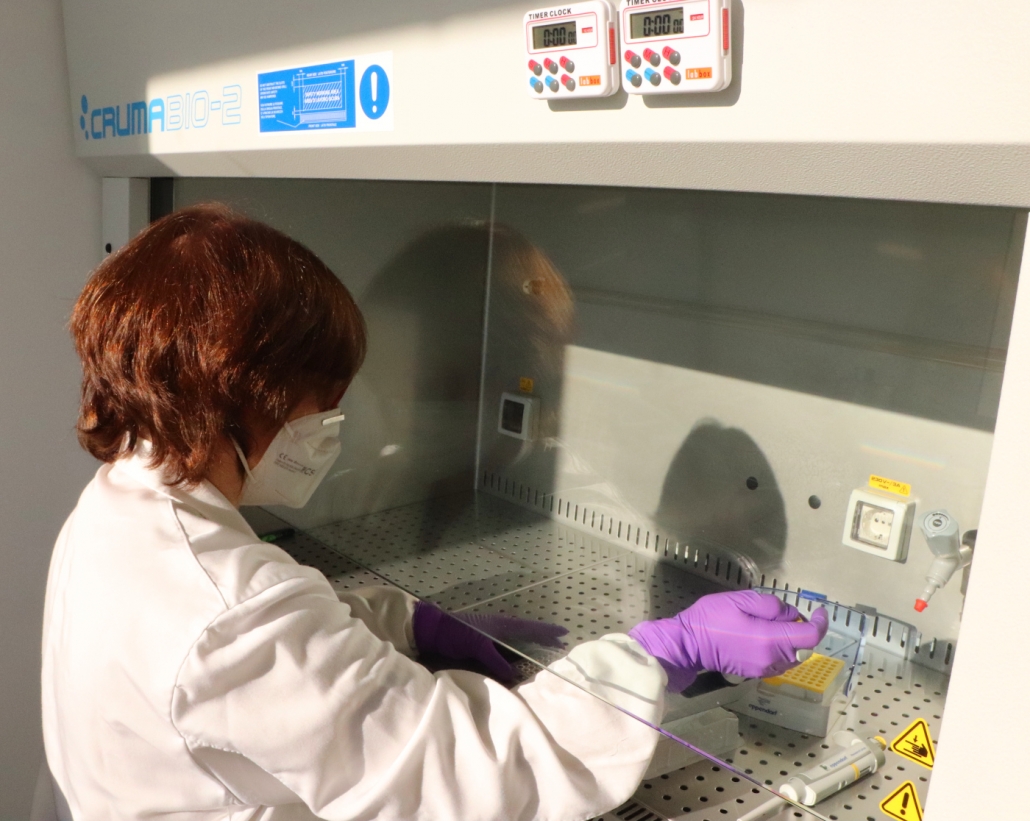 The laboratory of NANBIOSIS Unit 2 from IQAC-CSIC and CIBER-BBN has obtained the biosafety level 2 accreditation, which allows the laboratory to work with biological agents classified in the risk group 2.
Biological containment level 2 (NBS2) laboratories are generally required to work with any derivative of human blood or other primates, body fluids (especially when they are visibly contaminated with blood), cell lines, or tissues in which has uncertainty about the presence of an infectious agent.
Also, the group participates in the COVID project "Point-of-care tests for the rapid detection of SARS-CoV-2 (POC4CoV)", funded by the CSIC. This project involves the handling of swabs and serum samples from both positive and negative SARS-CoV-2 patients. Lluïsa Vilaplana, member of research group Nb4D of CIBER-BBN and IQAC-CSIC, led by Dra. M. Pilar Marco, wich Coordinates NANBIOSIS U2, has coordinated the process to obtain the accreditation.
The laboratory has an antechamber or clean locker room, a card-controlled entry system and a space for the storage of materials and reagents. It has also an independent air conditioning system, a specific air renewal system and a biosafety cabin type 2A, with HEPA filter. In addition, it is equipped with a suitable lighting system, an emergency lighting system and a large observation peephole on the door.
In addition to this specific equipment, the laboratory is equipped with an inverted microscope, centrifuge, thermostatic bath, stirrers, incubators, refrigerator and autoclave for sterilization and waste management.
The Nanobiotechnology for Diagnosis (Nb4D) research group , focus the research on the development of biomarkers for the diagnosis of infectious diseases. Nowadays, the group participates in five research projects related to this topic. These projects involve working with clinical samples for the detection of the pathogens Pseudomonas aeruginosa (Gram – type bacteria) and Staphylococcus aureus (Gram + type bacteria), both classified in risk group 2.
Source of information: IQAC-CSIC Communication