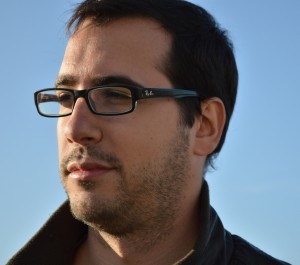 The VPH Conference 2018 is taking place in Zaragoza 5-7 September offering an exciting program of state-of-the art science & engineering in computational (bio)medicine, ranging from foundational research on multiscale modelling of human (patho) physiology, via underpinning research on data science and infrastructures for the virtual physiological human, to clinical applications with participation of NANBIOSIS U27. High Performance Computing
Esther Pueyo  is charing the Session 3A: Cardiovascular modeling: from simulation to clinical outcome,
Some of the outcomes are presented by Jesús Fernández-Bes:
A Bayesian Filtering methodology to identify key drivers of ventricular repolarization variability (Jesus Fernandez-Bes, David Adolfo Sampedro-Puente and Esther Pueyo) 
Virtual Physiological Human (VPH), refers to the field of integrative mathematical modelling and simulations in the study of human biology and physiology. VPH is a methodological and technological framework to share observations, to derive predictive hypotheses from possible aspects of human physiology or pathology, and to integrate them into a constantly improving understanding of human physiology and pathology, by regarding it as a single system. Currently, the VPH is a worldwide effort to develop next-generation computer technologies to integrate all information available, from genetics to medical images to clinical data for each patient, and generate computer models capable of predicting how the health of that patient will evolve under certain conditions. The VPH is now a well-established worldwide community, with the VPH institute representing it.