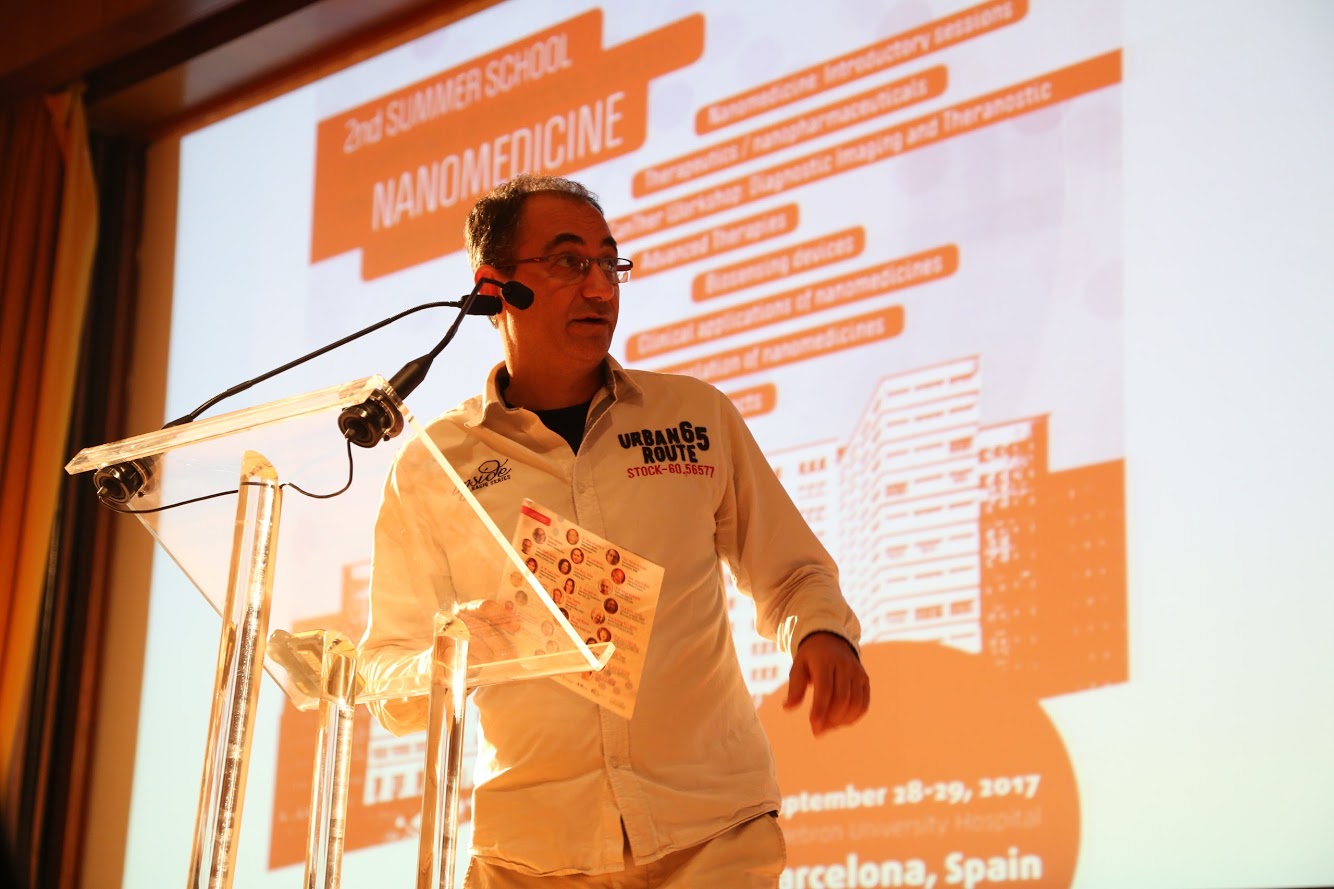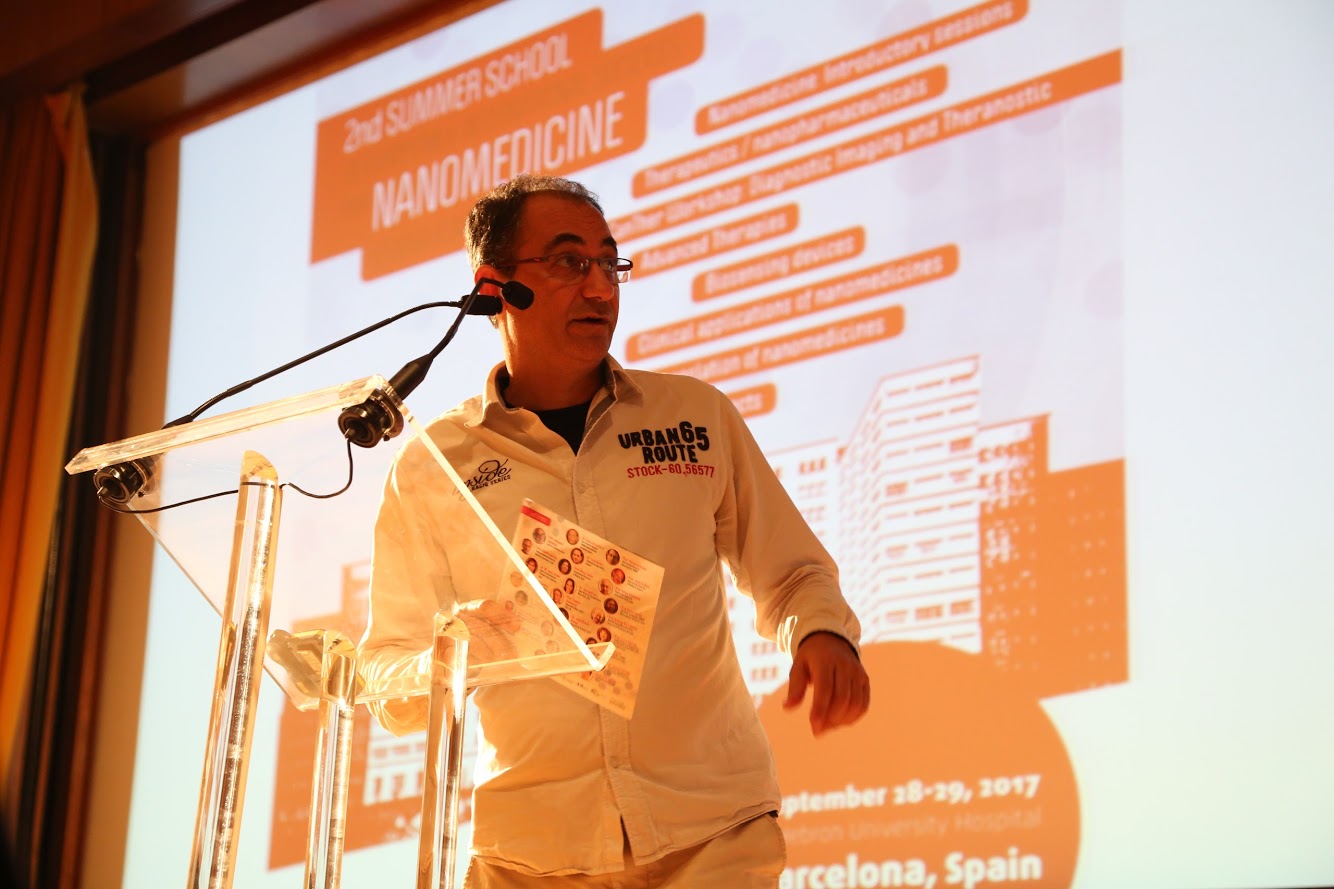 The second Summer School in Nanomedicine coordinated by Simó Schwartz, Scientific Director of NANBIOSIS unit 20,  was held at Vall d'Hebron hospital on 28 and 29 September. Dr. Schwartz has been the president of the European Society for Nanomedicine (ESNAM), a European scientific society focused on the clinical application of nanomedicine. From this society tasks are carried out to promote the research and the use of nanomedicine in the health sector, as well as to facilitate the exchange of knowledge in this area at European level among all the actors involved, Academy, industry and entities regulators.
CIBER-BBN, partner of NANBIOSIS, as sponsor of ESNAM, has collaborated in the organization of this event. Lectures were given by some Scientific Directors  or Coordinators  of NANBIOSIS units as Jaume Veciana, Ibane Abasolo, Laura Lechuga and Antoni Villaverde .
Photos of the meeting can be viewed in this link.