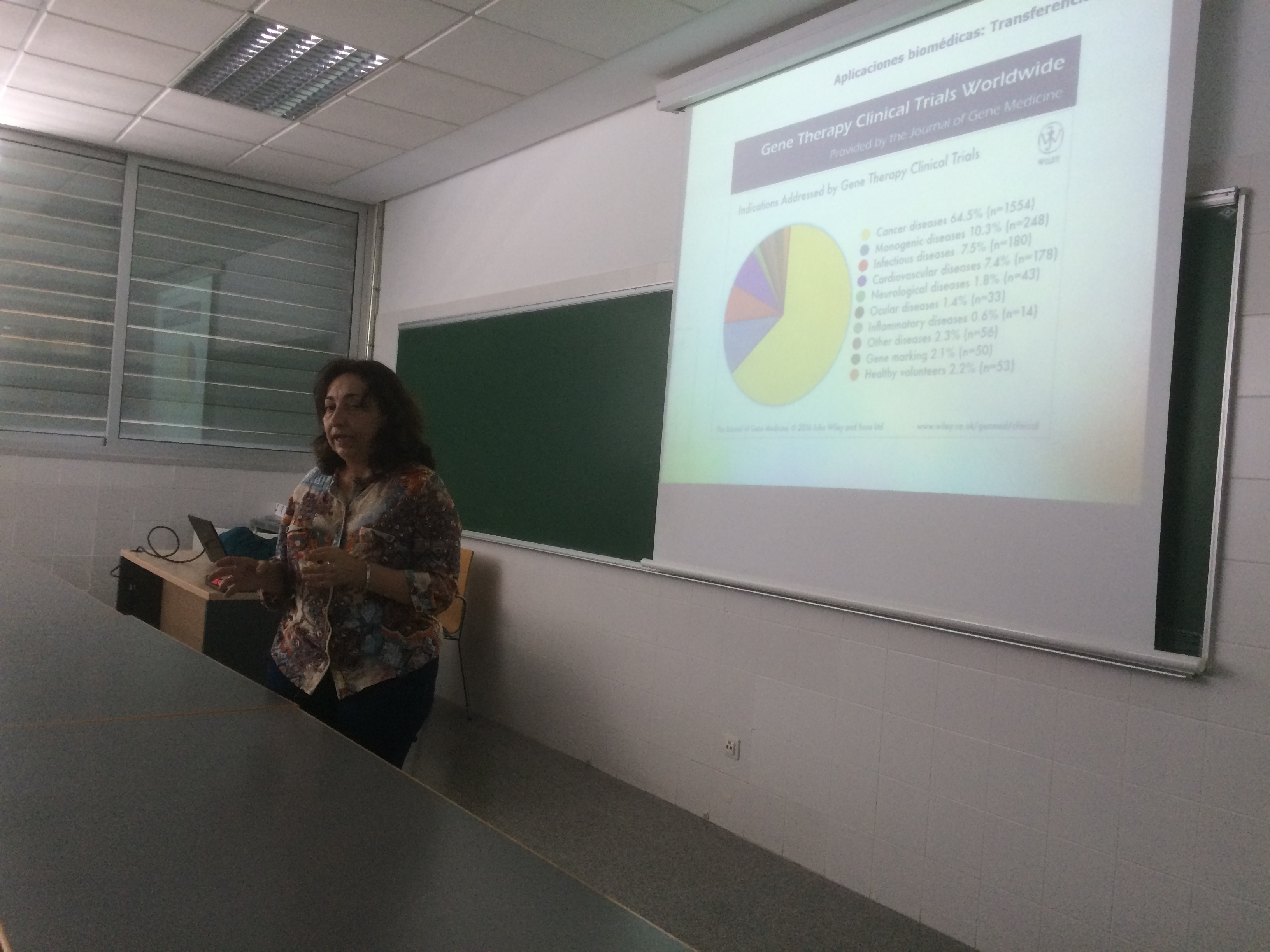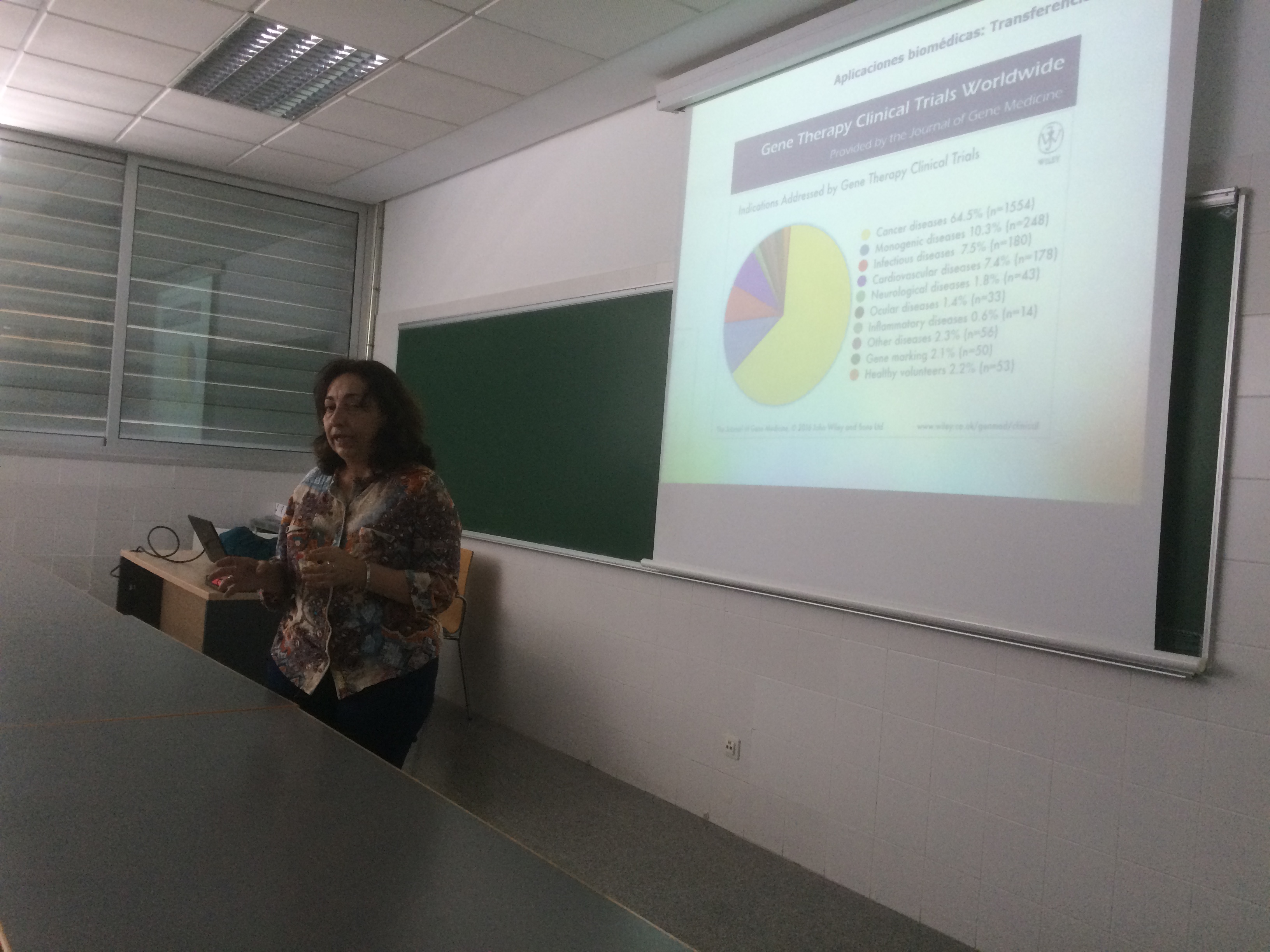 Yesterday, at the University of Zaragoza, Prof. Nuria Vilaboa (CIBER-BBN– Hospital Universitario de La Paz) gave a talk  on "Nanotechnology and biomedical applications. Gene therapy".
The event was organized by Manuel Arruebo II Institute of Nanoscience of Aragon), researcher of the coordinating group of Unit 9 of NANBIOSIS.
In recent years, a multitude of materials of nanometric size have been explored, which because of their small size have properties that give them a great attraction for a wide range of biomedical applications. Prof. Vilaboa reviewed gene therapy technology, where materials at  nanoscale offer interesting alternatives.