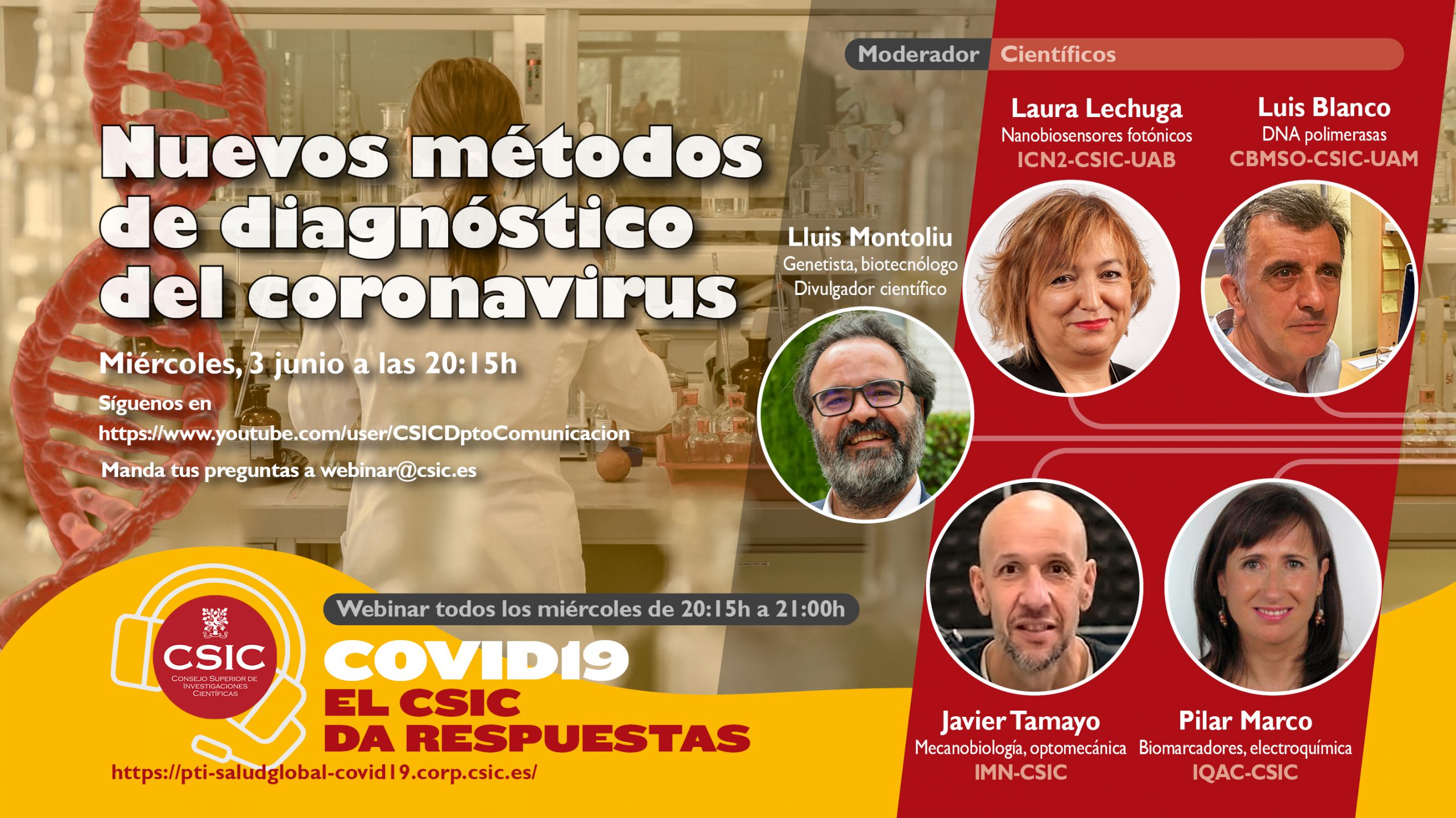 CSIC has orgnized an interactive webinar on new COVID-19 detection systems that brings together biotechnologist Luis Blanco, nanotechnologists Laura Lechuga and Pilar Marco, and physicist Javier Tamayo .
Researchers from the Higher Council for Scientific Research (CSIC) will answer citizens' questions about the diagnostic methods of the SARS-CoV-2 coronavirus, which causes Covid-19, in a webinar or interactive debate that will be broadcast on Wednesday, June 3, at 8:15 p.m., on the CSIC YouTube channel.
The meeting will feature the participation of biotechnologist Luis Blanco, the physicist Javier Tamayo and the nanotechnologists Laura Lechuga, Scientific Director of NANBIOSIS unti 4 Biodeposition and Biodetection Unit and Pilar Marco, Scientific Director of NANBIOSIS unit 2 Custom Antibody Service (CAbS). The debate will be moderated by geneticist, biotechnologist and popularizer Lluis Montoliu, from the National Center for Biotechnology (CNB-CSIC),
Questions can be sent in advance to the address webinar@csic.es, by twitter with the hashtag #CSICDiagnostico or during the broadcast via YouTube chat. After the broadcast, it will be hosted on the CSIC's YouTube channel for consultation, such as previous discussions on prevention and de-escalation and treatments and vaccines.