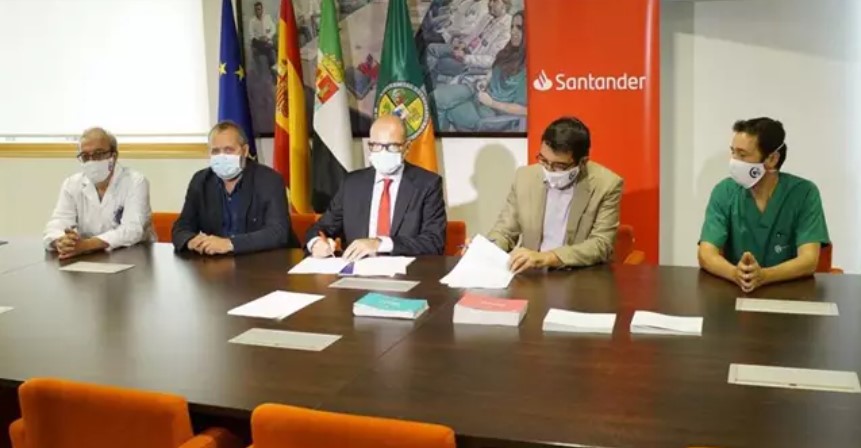 The Jesús Usón Minimally Invasive Surgery Center (JUMISC), partner of NANBIOSIS, will develop an R&D project aimed at alleviating the effects of the health and social crisis of COVID-19, thanks to a collaboration agreement with Banco Santander.
The project "Analysis of ligands for SARS-CoV-2 in lymphocyte subpopulations with application for disease staging and patient stratification", will be developed for a year with the collaboration of researchers from from the San Pedro de Alcántara Hospital in Cáceres, the University of Extremadura, the Reina Sofía Hospital and Mount Sinai in New York.
This research initiative aims to provide a reliable prediction of the development of the disease through the study of certain molecules related to the mechanisms of entry of the virus and how they are altered depending on the age and immune status of the individual. The result of the characterization of SARS-CoV-2 receptors and their correlation with the degree of differentiation of lymphocytes of patients could allow, by means of cytometric analysis, the stratification of patients.The project includes three phases: the first will define a panel of antibodies to identify, by cytometry, those subcellular populations with high levels of expression of ligands for the virus; in the second, the panel of markers already defined will be analyzed and the third will allow to establish groups of patients according to the stage of the disease and predict the evolution of those diagnosed.
For further information, click here