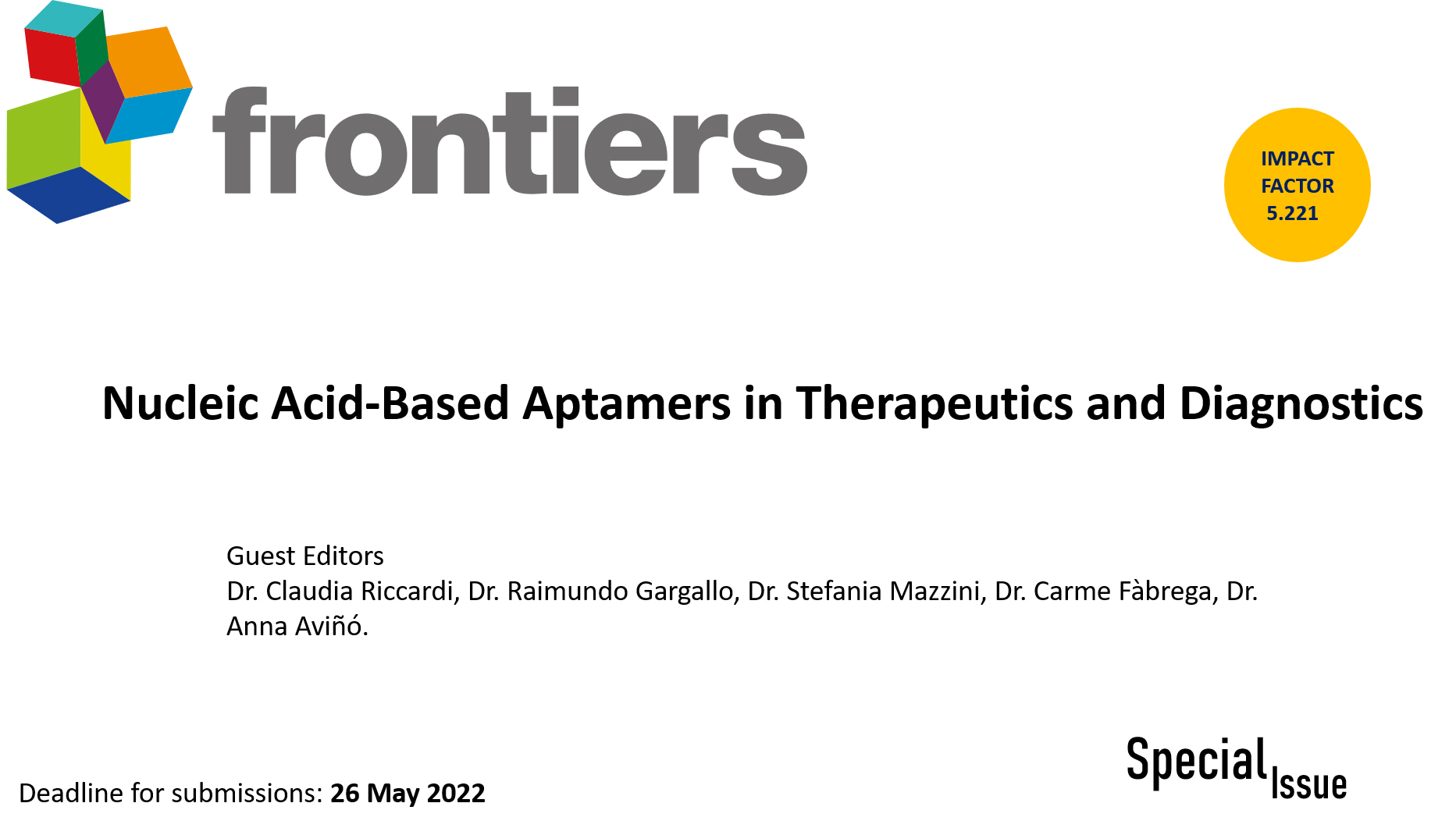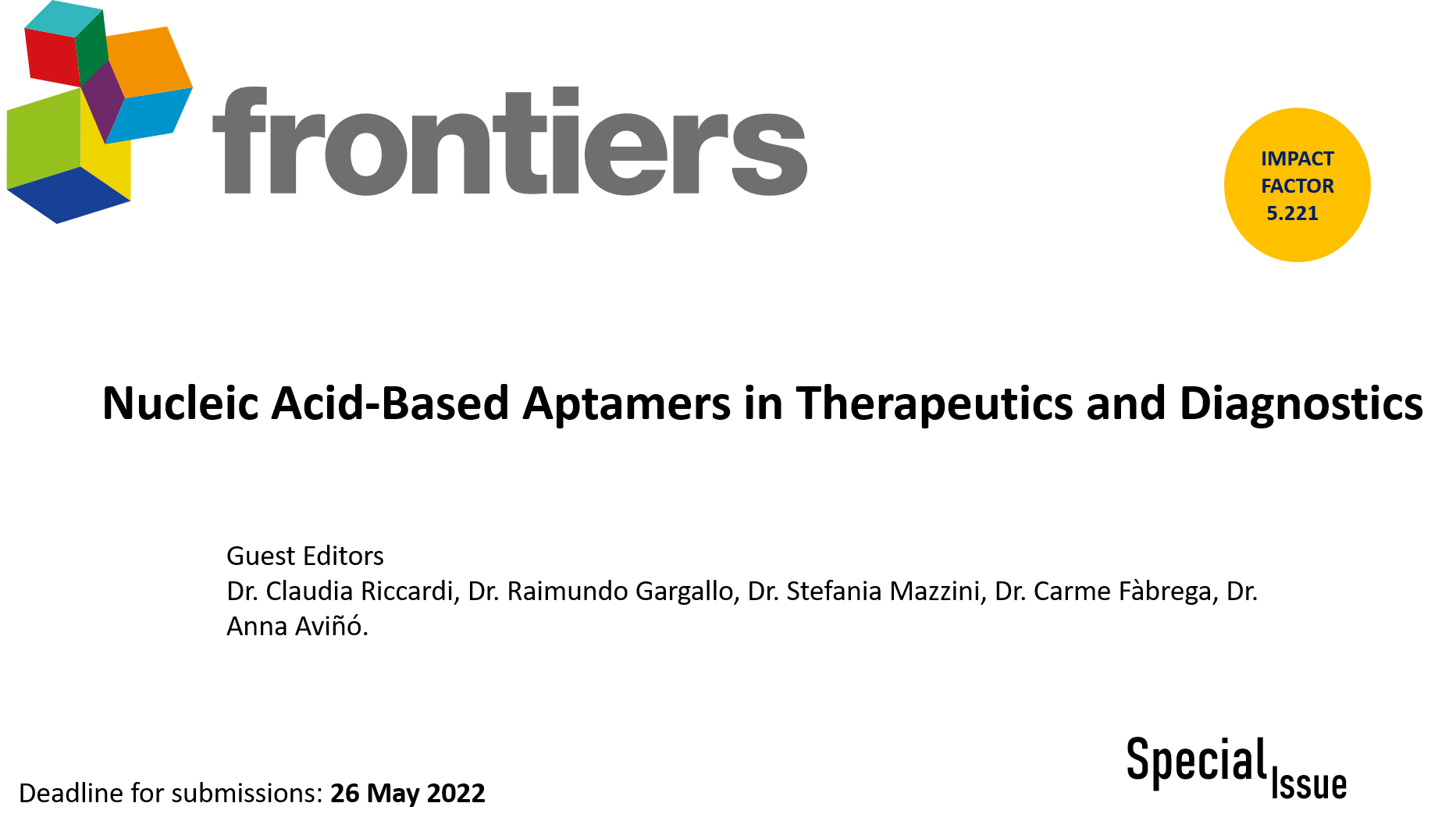 Dr. Anna Aviñó, Scientific Coordianator of NANBIOSIS unit 29 of Oligonucleotide Synthesis Platform (OSP) and Dr. Carme Fàbrega from the Nucleic Acid Chemistry group from CIBER-BBN and IQAC_CSIC, together with Dr. Claudia Riccardi from the University of Naples Federico II, Dr. Stefania Mazzini from University of Milan, and Dr. Raimundo Gargallo from the University of Barcelona, acting as guest editors of the journal Frontiers in Chemistry, welcome authors to submit their articles on special issues on Nucleic Acid-Based Aptamers in Therapeutics and Diagnostics.
Nucleic acid‐based aptamers are short DNA or RNA sequences able to adopt specific three‐dimensional architectures. The high affinity and selectivity shown for a selected target, as well as the wide range of molecular targets, make aptamers a valuable alternative to antibodies in several biological applications.
Oligonucleotide-based aptamers have become an attractive tool not only in molecular biology research but also in modern medicine as precision instruments for molecular diagnostics, as sensing device and in therapy (as drugs or drug-delivery systems). Numerous improved methodologies for their selections and various applications, such as bioimaging, diagnoses, molecular therapies, and nanotechnology, have been reported to date.
This Research Topic will concentrate on the latest development's nucleic acid-based aptamer chemistry. We encourage authors to submit original research and review articles dealing with all the aspects of aptamer research, including aptamer selection technology, engineering/modification strategies, characterization, development, and/or application of aptamers in therapeutics and diagnostics.
Manuscripts should be submitted on line on the following link.
Deadline for submission: 26 May 2022