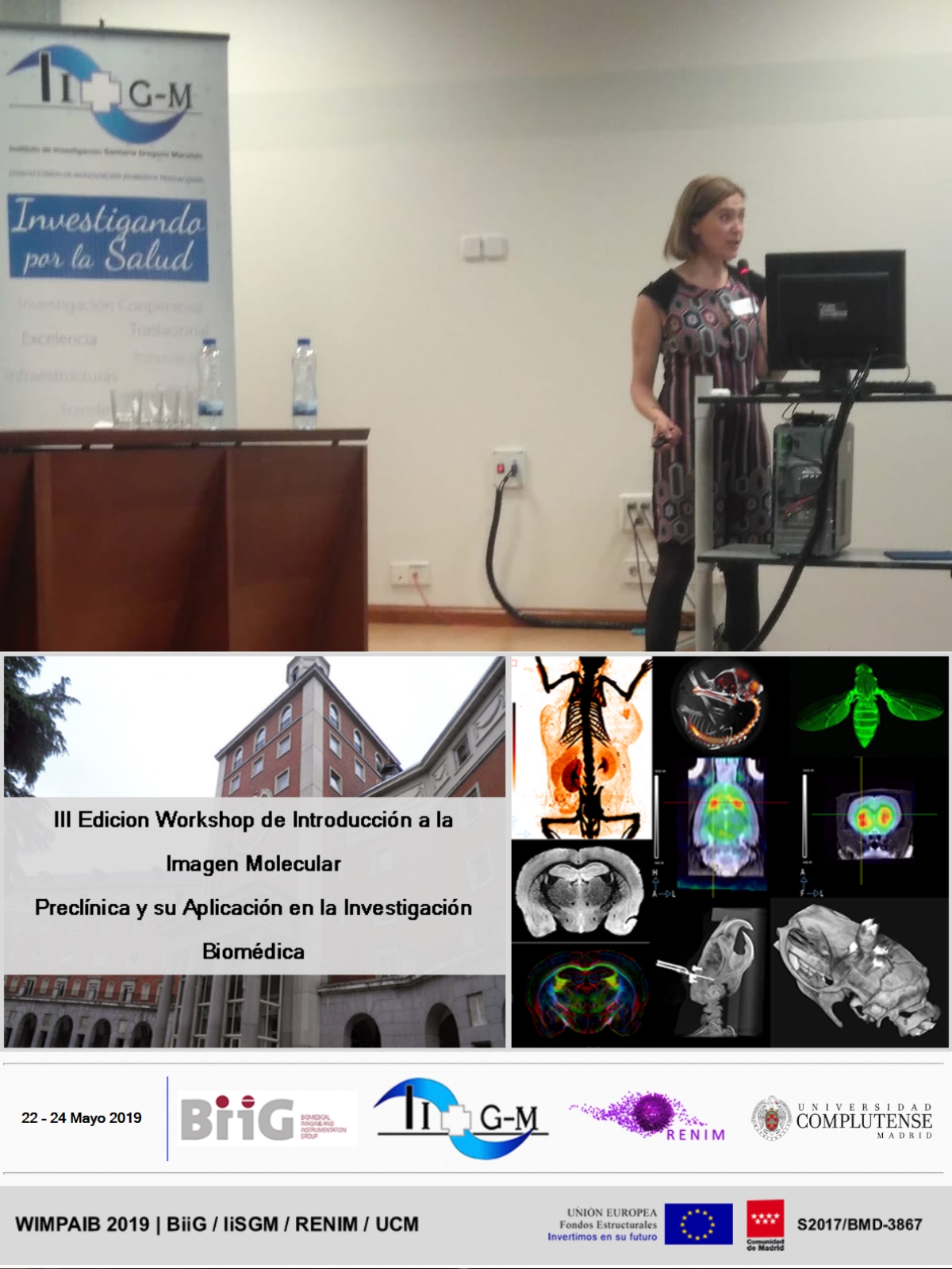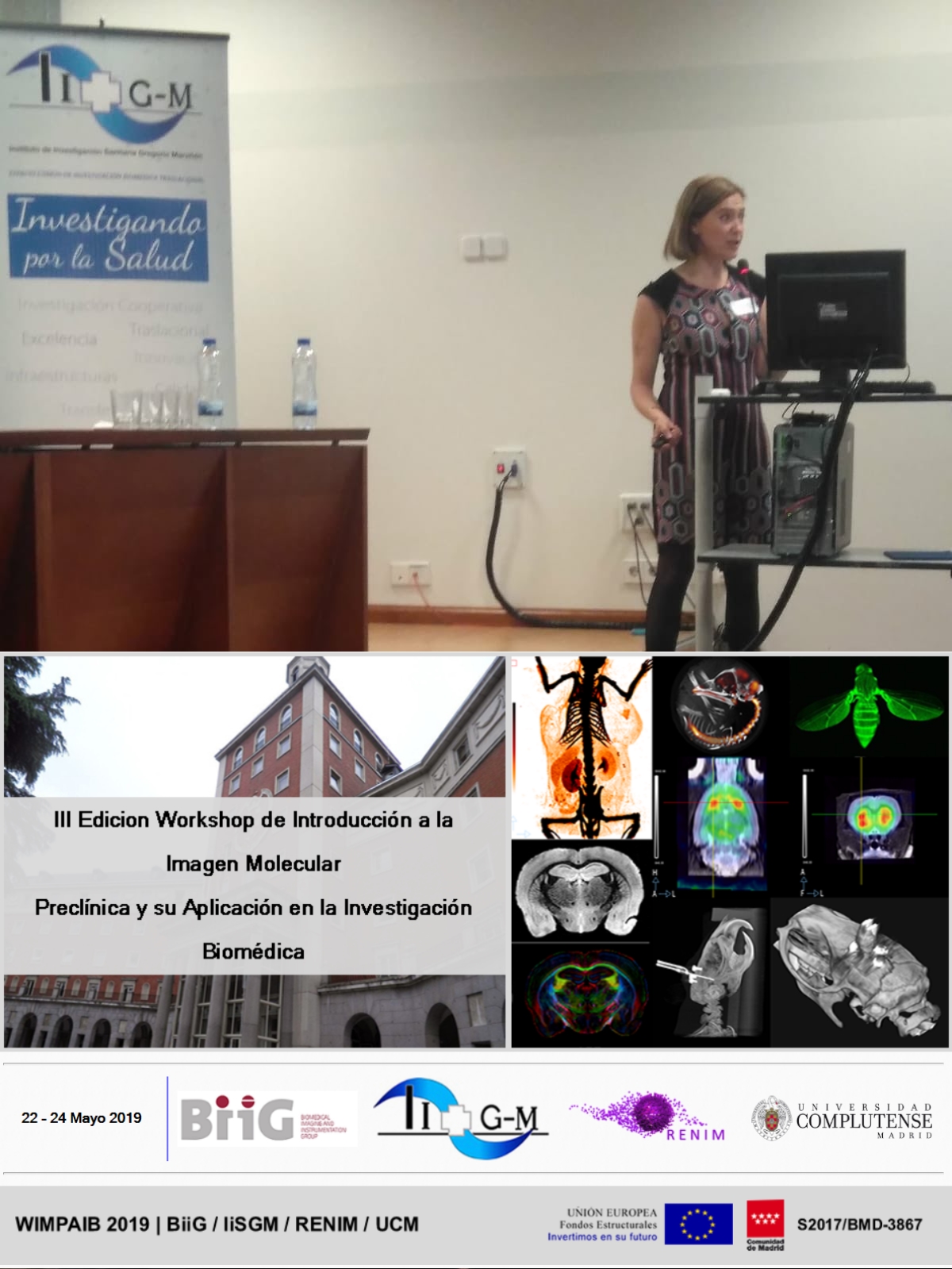 During the days 22-24 of May is taking place in Madrid the 3rd Workshop of introduction to the preclinical molecular image and its application to biomedical research,. The wokshop has been organized by the Health Research Institute of the Gregorio Marañón Hospital, the Complutense University of Madrid and the Madrilenian Network of nanomedicine in molecular imaging (RENIM-CM).
The program counts with theoretical sessions of introduction to the physical foundations of each one of the modalities of image and its applications to preclinical biomedical research, as well as practical demonstrations of said image techniques.
Ibane Abásolo, Scientific Coordinator of Unit 20 of NANBIOSIS In Vivo Experimental Platform, introduced the in vivo optical imaging applications, explaining the research carried out at her research group at Vall d'Ebron Hospital Research Institute (VHIR) and NANBIOSIS U20 created by CIBER-BBN and VHIR, applied to projects as the H2020 Smart4Fabry and NoCanTher
NANBIOSIS U20 In vivo Experimental Platform has three different sections, a Molecular Imaging section for in vivo, ex vivo and in vitro imaging studies (fluorescence, bioluminescence and X-rays), a preclinical animal model section and a preclinical histology section.