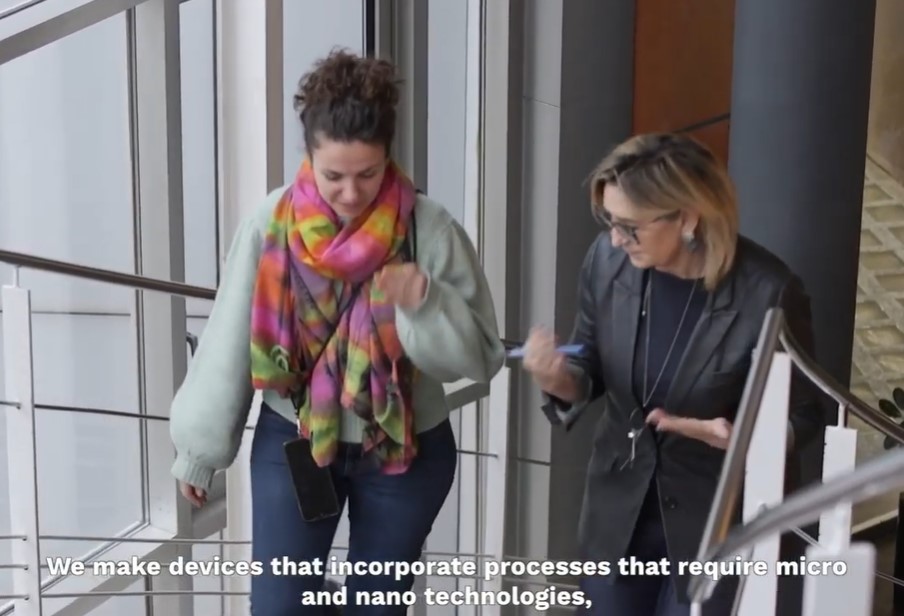 In the Picture: Gemma Gabriel and Rosa Villa
World Health Day is celebrated every year on 7 April (on the aniversary of the World Health Organization constitution) to raise awareness about the ongoing health issues that concern people across the world.
This year, Xarctec Salud has called the attention on patients with brain diseases and spinal cord injuries and has highlighted the GAB Lab. Biomedical Applications Group of the IMB-CNM-CSIC and CIBER-BBN, the group, led by Rosa Villa, coordinates unit 8 ICTS NANBIOSIS of Micro-nano Technology Unit.
The Xartec Salut is a network, led by CREB UPC, made up of 47 research groups that belong to 17 different institutions. It aims to be a catalyst for R+D+I in the field of HealthTech by Fostering the exchange of knowledge between research groups, institutions, hospitals and companies, promoting company creation and new career opportunities and offering more efficient instruments for technology transfer.